Cota® Real Wireless Power is designed to get to those hard-to-reach places where reliable power is critical.
At the top of a tall tower. Deep inside sophisticated machinery. In a remote location. IoT and smart devices are everywhere, and they all need reliable power to stay connected and functional. Oftentimes, setting up, maintaining, and managing a system of dependable and sustainable power delivery can be complicated.
Batteries and wiring are limiting in so many ways that you likely already know, from battery-life constraining features to not having enough trained people, time, or physical access to manage it all. Sometimes, it is easier and more cost effective to simply replace a device rather than go through the effort of replacing a sealed-in or inaccessible battery.
What you may not know is that wireless power, by its very nature, eliminates those limitations. Take the simple example of a security camera located at the top of a 30 foot pole. Or the thousands of sensors in vehicles, ships, appliances, and factory equipment.
When these devices are powered over air, wirelessly, without the need for batteries, then the limitations quickly disappear. What you're left with is a system that runs itself automatically, without the need for intervention.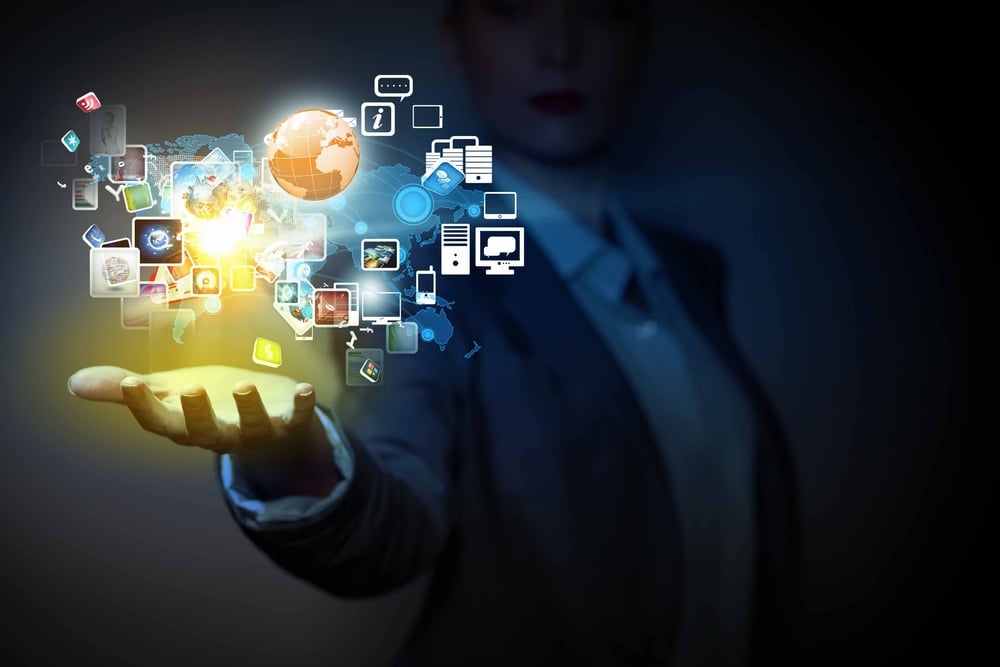 Cota Real Wireless Power delivers power from ground transmitters over the air


Cota Real Wireless Power is radio-frequency-based power that is delivered over air and at a distance. Cota transmitters that are installed on the ground at a base station (or within a vehicle) deliver power to electronic devices that have Cota receivers built in. Electronic devices, such as sensors in IoT, small remotely controlled vehicles, security cameras, and smart door locks, can be in use, on the move, out of sight, and beyond the walls that house the transmitters.
Non-line-of-sight is key. If you've done research on this, you probably discovered that other wireless power technologies require the device to be within sight of the transmitter. When there are obstructions, the power stops, and it takes time to reestablish the connection. That doesn't suffice in a busy work environment.
Cota Real Wireless Power does not require line of sight. Obstructions do not stop or delay power delivery. Cota receivers can also act as device trackers, to send data about your devices to a cloud management platform.
Maximize the efficiency — and safety — of your technicians with wireless power


Technicians spend a lot of time troubleshooting power interruptions. A pinched wire is all it takes to stop service and require an attendant to be on location to follow the line to the problem. A rechargeable battery at the end of its lifespan can delay workflow and block important data or safety alerts, and require a service appointment. Ladders, lifts, training, and time may all be required to get up and running again.
Wireless power delivered over air frees your technicians to focus on more business-critical matters, and saves many hours of commuting, climbing, and exploring to discover power interruption causes.
A single Cota transmitter automatically delivers power efficiently and effectively to electronic devices over the air in all directions, up to 30 feet or 10 meters. Transmitters can even be linked to extend range. What's more, the whole wireless power system can be managed and monitored via the cloud. That means fewer people on the ground doing hands-on battery and wire maintenance. And more consistent and reliable service.
Cota Real Wireless Power can be used alone or in combination with traditional battery sources to give the device a boost and increase efficiency.
Go Battery-Free


Should your company go battery free? Here are four primary questions for your group to consider:
1. How will going battery-free enable new business and revenue opportunities?
2. How would switching to wireless power save employee time and expenses?
3. How would cable-free, battery-less devices increase safety and efficiency of your employees?
4. What data could our electronic devices be providing, if they were wireless-power-enabled, that would provide transforming business insights?
For the full list of printable questions and prompts to consider, download the Ossia: Should We Be Battery-Free worksheet. Once you have your answers, or if you'd like to discuss these questions with a wireless power pro, contact Ossia to get the conversation started.