About Ossia
Technology That Pushes the Boundaries of Wireless Power
About Us
Ossia is challenging people's core assumptions about what is possible with wireless power. Ossia's Cota technology redefines wireless power by safely delivering targeted energy to devices at a distance. Ossia's patented RF smart antenna technology automatically keeps multiple devices charged without any user intervention, enabling an efficient and truly wire-free, powered-up world, that is always on and always connected. The Cota technology does not involve pads or other induction or contact-based charging. The Cota technology is the invention of physicist and technologist Hatem Zeine, who founded Ossia in 2008.
Hatem made the core discovery of Cota and developed in stealth mode until the public reveal at Techcrunch Disrupt 2013. Since then, he has continued to lead our global team of engineers who constantly evolve and improve on our wireless power technology. The development of the Cota wireless power receiver, transmitter, and cloud software is not only based on extensive technological research, but also the needs of the whole wireless power ecosystem, from original equipment manufacturers to the businesses that will transmit the wireless power to their customers and employees.
Ossia is a technology development company that licenses Cota Real Wireless Power™.
Ossia is a privately held company and is headquartered in Redmond, Washington.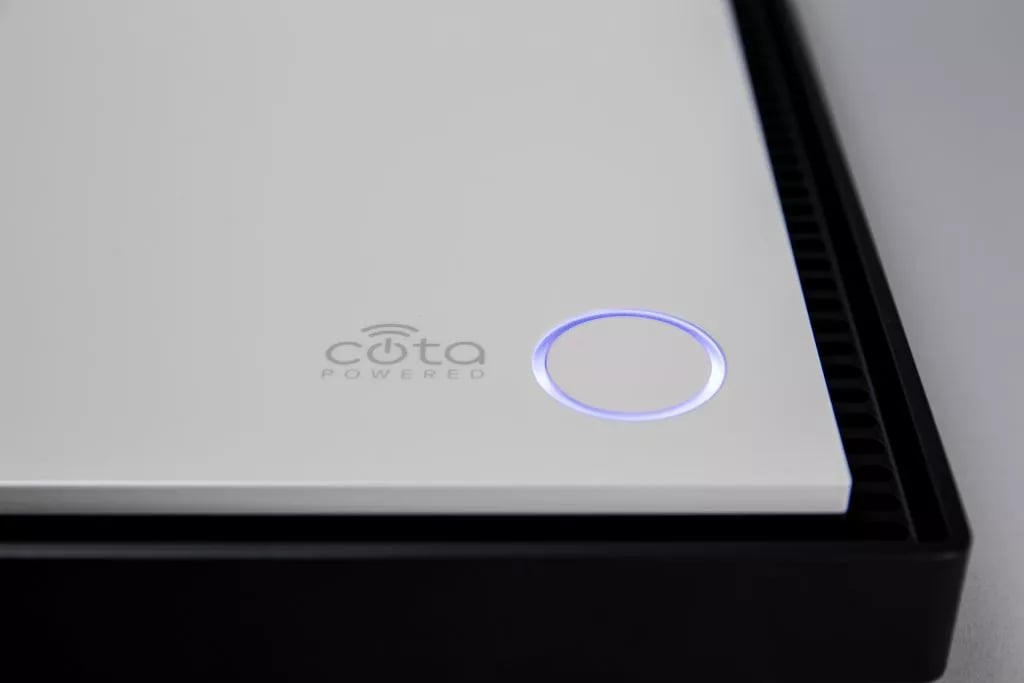 Our Vision and Mission
We envision a world in which devices are smart to better serve mankind, and that these devices are remotely powered for better content, optimal performance, and data capturing ability.
Our mission is to revolutionize the mobility and connectivity of people and industries. To do so, we empower industry leaders and service providers to create ecosystems for delivering smart wireless power and connectivity to small devices.
Cota® is only the beginning.
Ossia Awards and Recognition