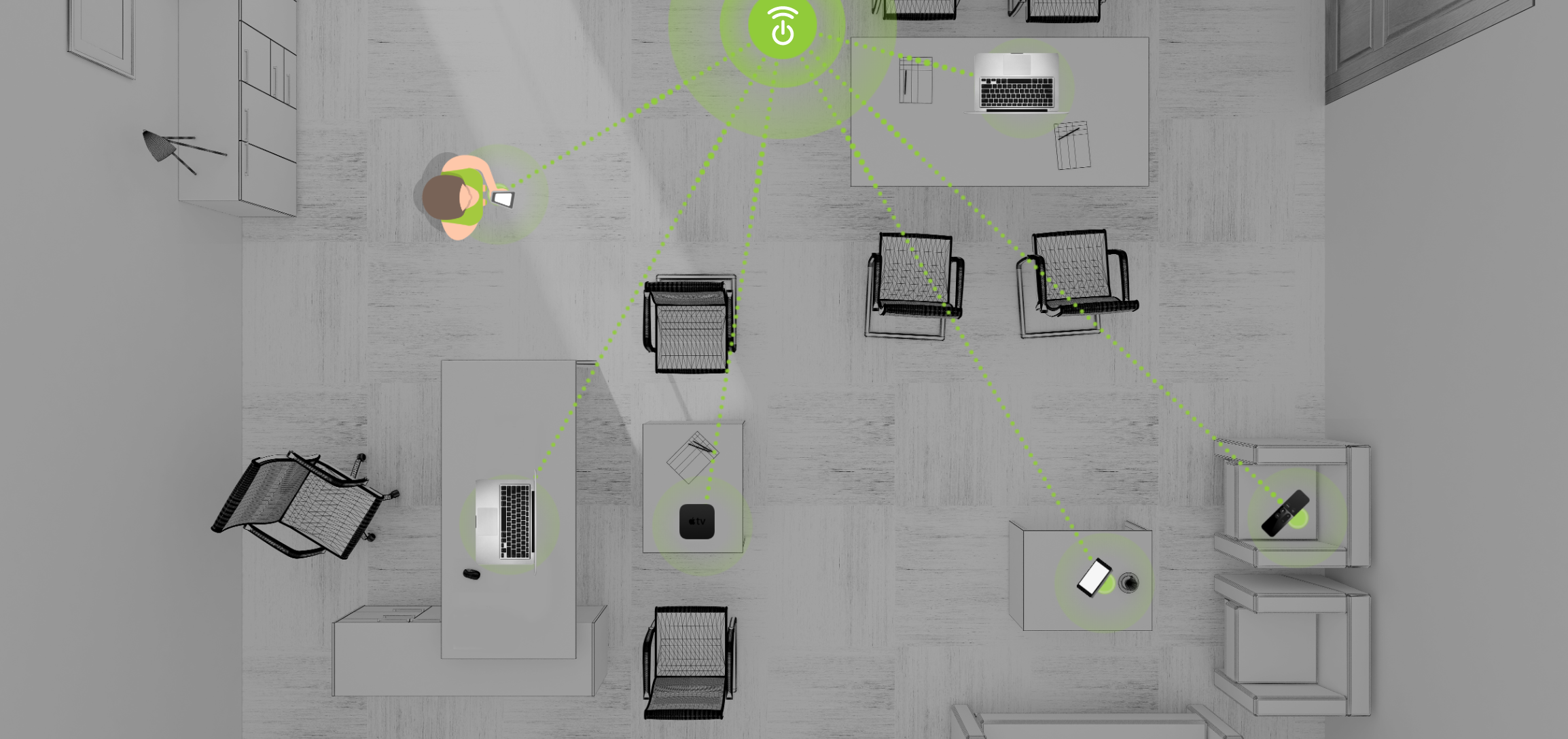 Ah, the twenty first century, for those of us who spent appreciable time in the twentieth century, we were told of amazing things like flying cars, anti-gravity and meal in a pill. In many ways, we are disappointed by some of the misses, and perhaps happy that others did not come through. Somehow, the future missed out on everyone having a smart phone, Google or even Facebook.
Predicting the future is less about what we want to do and more about what the technology can do. If we knew what new technologies and materials were on the horizon, we would be closer to predict the change it will have to the world.
Wireless power as a concept, was envisioned by Nicola Tesla at the beginning of the twentieth century. But was soon forgotten when it did not pan as practical with the electrical system capabilities of these years. Even in science fiction, it was either ignored (things were powered somehow) or it did not exist.
Fast forward to 2019, now we know the how, with focused energy in the Gigahertz, we are using state of the arts engineering to get energy to a device tens of feet away. Without even knowing where the device is, or even have a line of sight to the power source. This will make the future interesting…
7 Ways Wireless Power Will Change the World
Here are some of our big ideas about how wireless power will change the world … and some of these dreams are already in the works, now!
Everything is an (IoT) device

. In your window glass. In your silverware. In your groceries. Not only will sensors be able to provide information about their "status," they will also interact with you and each other. Imagine your spoon telling your garbage disposal not to turn on when you flip the switch.

Wireless power will make

housing affordable to more people. The cost of wiring a new home is significant (between 10% and 16% of the cost of a new home). Without the need for outlets and wired switches everywhere, wiring costs would be minimized, lowering the cost of home ownership.

Wireless power will make us more secure

. Security inventions could be as simple as locating and tracking items that frequently get misplaced or left behind, like keys, watches, wallets, reading glasses, or credit cards. It could also track store inventory. You could even receive a ping if your pet leaves the house or yard. We will all live better without battery anxiety or having a dead battery when you need your device the most.

Wireless power will increase

safety. Not only will wireless power eliminate the potential for electric shock in many work environments, it will also keep tripping hazards (electrical cords) out of the way in warehouses, hospitals, and other life-on-the-line situations. Electricity is the 4th common cause of house fires, we will see a huge reduction in this one.

Wireless power will save lives

. Many medical devices need power to operate and to send and receive important data. If this device is implanted, the need for safe, reliable power is even more crucial. A pacemaker or other implanted medical device that doesn't need surgical battery replacement? Brilliant. With wireless power, the potential of medical devices will expand astronomically.

Wireless power will decrease the severity of accidents and insurance claims

. A floor tile that sends you an alert -- or better yet, shuts off the water -- when there's a plumbing leak? Cars that can sense each other through road based sensors and avoid a collision? Wearable safety gear that kids don't mind wearing and "expands" prior to impact or when in contact with water? We encourage you to invent these things!

Wireless power will improve efficiency at work

, missed productivity due to lake of battery charge is very common at the workplace. From laptops, to retail scanners, charging batteries takes time, effort and discipline. A world without need for charging or a conscious effort to keep your devices alive will give people more time to do stuff and less downtime to do nothing. When we have sensors everywhere, managing a complex operation becomes less complex. Imagine a restaurant refrigerator or pantry that sends you a shopping list when items get low.
Real wireless power is invisible, but it's going to make a huge impact. It can be sent over a distance, over air, around corners, and received by the tiniest of devices or IoT. It delivers power automatically, without the need for user intervention. The technology is not a dream, it's available now, for license through Ossia. What you will do with it is only limited by your imagination.
Do you have ideas at your office for leveraging wireless power? We'd love to talk about the possibilities.