Home security isn't all that secure when the batteries fail. Real Wireless Power is making home and business more safe and secure by providing reliable, continuous power to smart locks, security cameras, motion sensors, and more.


Remotely managed "smart" door locks are a godsend to people who need to remotely manage the comings and goings of people on their property.
A short term vacation rental manager can program a new door code for each new guest, and enable it to work only during a specific time period.
A business owner can see who is accessing the building and when by assigning different workers different codes, and can remove a code instantly without needing to retrieve keys or change locks.



An adult daughter can remotely program different codes for her aging mother's caretakers, housekeepers, and physical therapists … and change them at a moment's notice.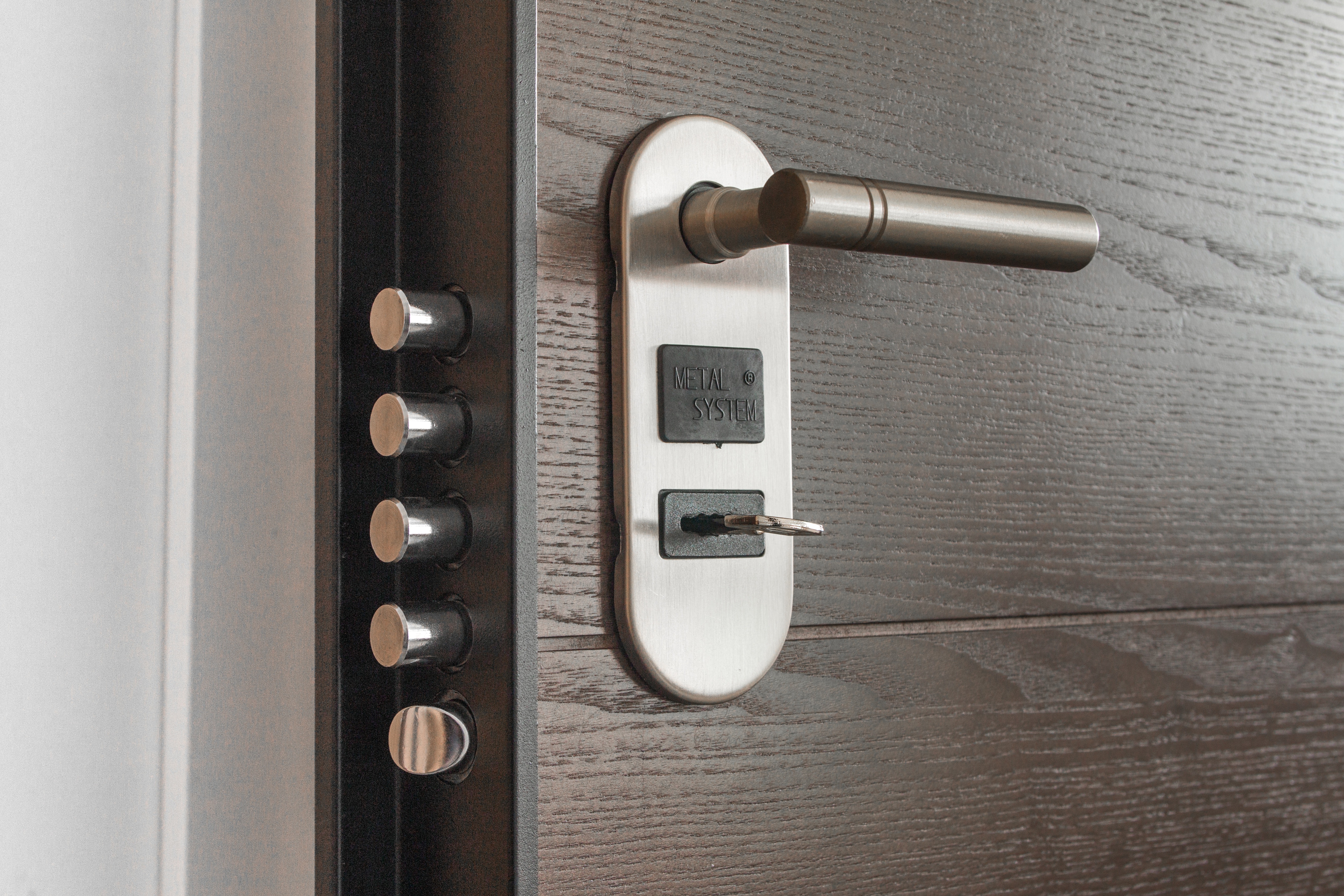 Batteries = Security Risk
The problem is, the batteries have a very limited lifespan and often need to be replaced as frequently as every couple months, and usually at an extremely inconvenient time. This can lead to big security risks, especially when the door cannot be locked from the outside or remotely via WiFi.
The answer, of course, is leveraging Real Wireless Power. Wireless power, like Cota, enables the smart locks to automatically receive power without the need for batteries or wiring.
But smart door locks are only part of a well-rounded smart security system. "As many as 57.4 million households in the US are actively using smart home devices in 2022." [1]\
These may include security cameras, motion sensors for alarms and lights, smoke and C02 detectors, and personal emergency alert buttons and wearables. All of these safety devices traditionally require batteries and battery management. Just one device failure at an inopportune time can be costly and dangerous.
Transitioning to Wirelessly Powered Smart Home Systems
With just one Real Wireless Power transmitter, homes and businesses can power all of their smart security devices simultaneously without batteries. When devices have a tiny Cota receiver built in, the receiver sends a beacon signal to the transmitter, which in turn sends energy along those same paths to the device. The entire wireless power system is managed remotely through the cloud, from wherever you are.
Once such device, the Cota-powered security camera from ARCHOS will be showcased at CES 2023 in Las Vegas. The ARCHOS Cota Wireless Power Security Camera won the 2023 CES Innovation Award in the Smart Home category.
"The global smart home security camera market size was valued at USD 6.51 billion in 2021. It is projected to reach USD 30.38 billion by 2030, growing at a CAGR of 18.67% during the forecast period (2022–2030).[2] And that's just the home security camera market.
Cota is a licensed wireless power technology. This means that any smart home device manufacturer could be developing a Cota-powered product right now, with very little R&D time required.
A Global Shift to Real Wireless Power
The top five players in the smart home market are Honeywell (United States), Siemens (Germany), Schneider Electric (France), Johnson Controls (Ireland), and ASSA ABLOY (Sweden), according to Markets and Markets.[3] These world-wide companies are developing complete smart homes systems that include devices like thermostats, video doorbells, room sensors, switches, energy monitoring, and security cameras.
Because Cota is a proven working technology that is regulatory approved by the FCC, UK, and 60+ countries, integrating wireless power receivers into devices like these and bringing them to market around the world will be faster than anyone ever thought possible.
Real Wireless Power over air is not limited to smart home locks. The entire smart home system will benefit from continuous, automatic power that eliminates the need for rechargeable and disposable batteries. Will your products be next?
Contact Ossia for more information about Cota Real Wireless Power.
More wirelessly powered use cases:
The Cota Receiver and Transmitter
Electronic Shelf Labels and Wireless Power for Retail
Wirelessly Powered Asset Trackers
Innovating with Wireless Power
First Party Data Collection with Wireless Power
[1] https://www.oberlo.com/statistics/smart-home-statistics
[2] https://www.globenewswire.com/en/news-release/2022/09/22/2521274/0/en/Smart-Home-Security-Camera-Market-Size-is-projected-to-reach-USD-30-38-Billion-by-2030-growing-at-a-CAGR-of-18-67-Straits-Research.html
[3] https://www.marketsandmarkets.com/Market-Reports/smart-homes-and-assisted-living-advanced-technologie-and-global-market-121.html