New releases of personal devices like smartphones are still boasting "extended battery life" as a desired feature … when the battery shouldn't even be part of the next-gen conversation.
Personal electronic devices and wearables have a shelf life. Sometimes, the software upgrades surpass the hardware capabilities. Sometimes, new features are introduced that cannot be passed up. Take a look at the new releases of the iPhone[1] [2], Samsung Galaxy[3], and other smartphones.[4] One of their top new-and-improved features? Extended battery life.
Why is that? Why does "improved battery life" continue to be a selling point year after year? The simple answer: It's at the top of consumers' wish lists, followed by a larger, better display.[5]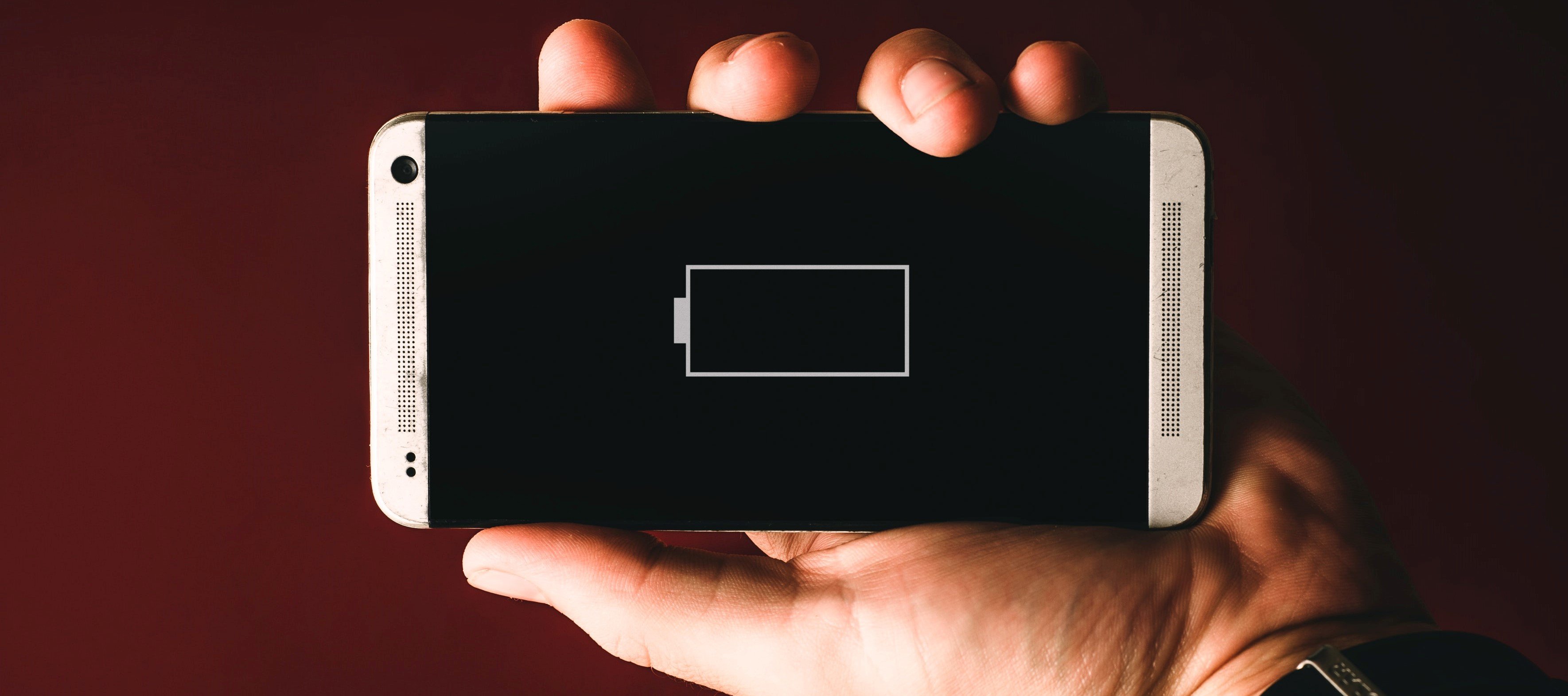 Consumers Don't Want an Improved Battery. They Want an Improved Experience
But improved battery life isn't really what they want. What they are really asking for is:
A longer lasting device.

No more interruptions caused by a "low power mode" or a dead or dying battery.

Not having to remember to plug all their devices in before bed or on a regular basis.

Less inconvenience of being tethered to a cord or charging base.

Never having to search for an available outlet again.
In short, they want a better experience.
Improved battery life does not solve consumers' problems; it only puts them off a little longer. So what would achieve everything they're asking for? Skipping the battery altogether.
Instead of storing all the power in the phone itself, wireless power delivers directly over air and at a distance with wireless power: without charging pads, cords, rechargeable batteries, or plugs. And it can be used alone or as a complement to a smaller "backup" battery.
Real Wireless Power Is the Next-Gen "Non-Battery"
Ossia's award-winning technology, Cota Real Wireless Power, uses a radio-frequency-based technology, much like wi-fi, to power electronic devices. And just like wi-fi, you simply need a transmitter (like a modem) and a tiny receiver in the device.
An improved battery often can mean a larger, hotter battery and device. So while the battery may be improved, other features may suffer, like the screen size and resolution. Or if screen size and resolution are also improved, the overall battery life may suffer.
The fact is, adding new operating systems and features can quickly eat up battery life; so even if the battery has been improved, it's not necessarily a better experience with the latest operating system.[6]
Wireless power not only frees up extra device space, is lighter, and doesn't heat up, but it also eliminates the "more features = shorter battery life" conundrum that developers face. It simply delivers power over air when the device needs it.
Transitioning Smart Devices to Real Wireless Power
The real challenge isn't improving battery life. It's transitioning from the status quo to leveraging wireless power. In our years working with companies who have made the jump, we recognize six primary steps:
Company Awareness:

More and more top executives are discovering new ways to leverage wireless power to solve business problems. Because wireless power eliminates the need for battery and charging management, it is also eliminating the very real obstacle of human error. Wireless power is automatic and can be managed remotely.

Discussion:

We like to say that how you use wireless power delivery is only limited to your imagination. Once organizations — such as manufacturers, big box retailers, devices developers, building contractors, and even government institutions — are aware of what wireless power can achieve, they schedule conversations with companies like Ossia that license the rigorously tested and regulatory-approved technology.
Partners:

Wireless power cannot happen without supportive partners. Ossia leverages an entire ecosystem of wireless power innovators to help test prototypes and develop new wirelessly powered products. For example, wireless power components might be produced using Ossia's wireless power standard and a brands' specs and integrated by that brand's development team.



Bridging the Gap:

Remember when laptops didn't come with wi-fi modems and needed to be added to currently owned computers as an accessory? The same is happening with the transition to Real Wireless Power. Ossia is helping companies bridge the jump from batteries and Qi (induction) charging pads to wireless power in a number of ways, including the use of a wirelessly powered table and a wirelessly powered charging base .



New Device Feature Integration

: As new products are released, they are easily launched with Cota Real Wireless power inside. The tiny Cota receiver is added to the device in addition to current charging methods, which enables consumers to try wireless power where it is available, including workspaces, hospitality, in new vehicles, and homes that have installed a Cota transmitter.



Customer Adoption

: Adoption is happening fastest in workspaces and public spaces. Devices that are already Cota-enabled will easily receive power when in range of a transmitter at a workspace, public transit, or an environment like a convention center or hotel. People who have devices that do not have this feature will soon catch on and demand the feature in new product releases.
Which Will Come First: Wirelessly Charging in Personal Vehicles or at Home?
As more and more companies adopt wireless power technology for their workers' devices and in their workspaces, we then transition to consumer awareness, which is when wireless power for personal devices truly takes off.
We have a debate at the office: Which will come first: Will wireless power be first embraced by early adopters who install Cota transmitters for their homes? Or will vehicle manufacturers build it in to new models as an innovative feature for savvy customers?
Considering that the first USB-type charger was first released in 1996[7], and USB ports first appeared in vehicles in 2006[8] [9], it's safe to say that homeowners will likely beat auto manufacturers to it. Then again, auto manufacturers have been increasingly forward-thinking with innovative features, like Qi pads, and other smart functions that keep drivers safe and not distracted. An automatic, cable-free, hands-free power delivery system would certainly be that.
What's next on your organization's innovation features wish list? Contact Ossia for more information about Cota Real Wireless Power.
Learn more about:
The Cota Power Table
The Cota Receiver and Transmitter
Electronic Shelf Labels and Wireless Power for Retail
Wirelessly Powered Asset Trackers
Innovating with Wireless Power
First Party Data Collection with Wireless Power
[1] https://www.apple.com/newsroom/2022/09/apple-introduces-iphone-14-and-iphone-14-plus/
[2] https://www.businessinsider.com/guides/tech/iphone-14-plus-review
[3] https://www.tomsguide.com/news/samsung-galaxy-s23-ultra-could-be-the-new-battery-life-champ-heres-why
[4] https://www.tomsguide.com/us/smartphones-best-battery-life,review-2857.html
[5] https://www.marketsource.com/blog/selling-upgrade-top-smartphone-features-customers-want/
[6] https://www.digitaltrends.com/mobile/apple-iphone-14-pro-battery-life-drain-problem/
[7] https://en.wikipedia.org/wiki/USB
[8] https://www.autospies.com/news/EXCLUSIVE-First-car-ever-with-a-built-in-USB-port-5047
[9] https://www.tuxera.com/blog/a-brief-history-of-in-vehicle-infotainment-how-tuxera-fits-in/
add link