Ossia's mechanical engineering team leverages 3D printing for prototypes and custom part creation.
Have you ever wished you could prototype a mechanical part in a matter of minutes, rather than weeks or months? Us too.
Using traditional methods, creating custom parts for enclosures for Ossia's wireless power circuit boards, custom fixtures for testing and analysis, and one-off tools for our internal product development teams can take weeks, even months. That's not great for quickly making updates, modifications, or troubleshooting, let alone wireless power innovations for our flagship product, Cota Real Wireless Power.
To make big advances faster, Ossia's mechanical engineering team now leverages in-house 3D printing.
Rapid Prototyping Wireless Power Parts and Enclosures
These days, rapid prototyping, or a quick-turn manufacturing of low-volume models and prototypes, is an absolute must. At Ossia, we use a Fused Filament Fabrication 3D printer, also known as a Fused Deposition Modeling printer. Though there are many kinds of 3D printing available; we chose this printer because it fits in our workspace, does not produce noxious fumes, and had all the features we needed while still within budget.
The Slow Way
Before using the 3D printer, the process to prototype wireless power components was so slow that, sometimes, by the time we got something in our hands, we may have made decisions that invalidated the parts we were waiting on. The old, slow way looked like this:
Create model
Create release package for external suppliers
Quote our projects with several suppliers
Wait for them to process our Purchase Order
Wait for the part to go through their queue, which could be a few days to over a week, depending on demand
Wait for supplier to print and clean our project
Wait for the supplier to ship the part at Ossia's cost
Receive the part two or more weeks later
We knew there had to be a faster way.
The Faster Way
With an in-house 3D printer, we are able to get parts out in a matter of hours instead of weeks. We also save on shipping costs and don't need to worry about minimum order quantities. As a further bonus, we can save a time-lapse video with each print! The faster process looks like this:
Create model
Send model to 3D printer over the cloud
Grab a coffee, watch the model print
Collect the model from the printer and inspect in a matter of hours … or even minutes
Take a look at what we have printed in the last few months and see how we're working FASTER to bring the world Real Wireless Power, at a distance, over air.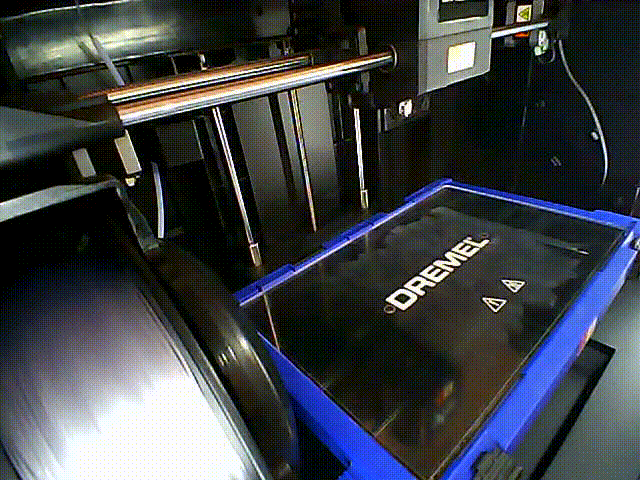 Before our 3D printer was available, our EE team would use Kapton tape and bits of foam to hack together a support for their test boards.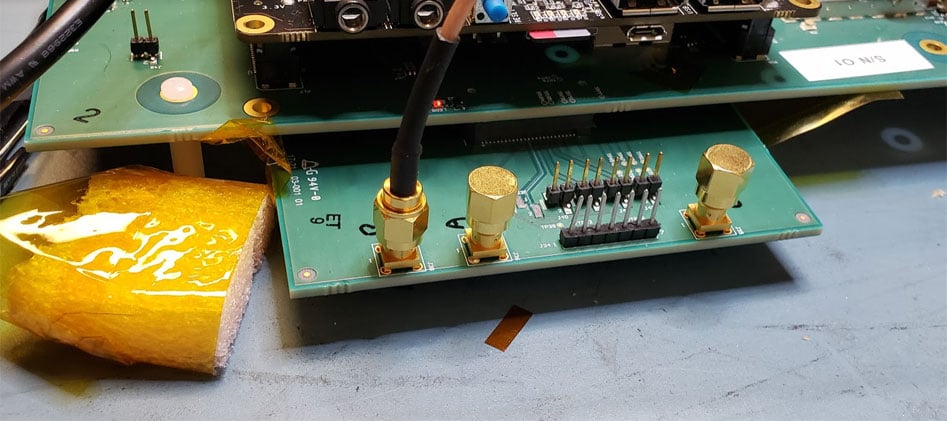 With our 3D printer we were able to whip up a quick fixture in about 45 minutes!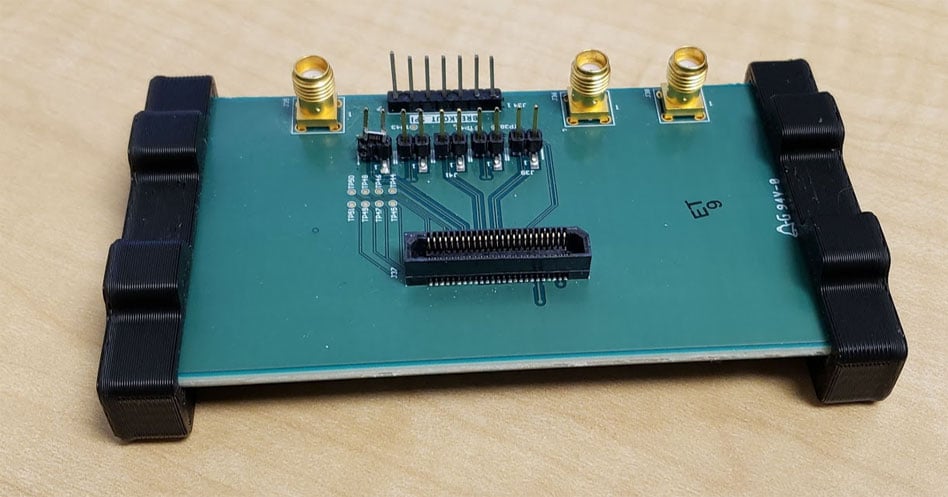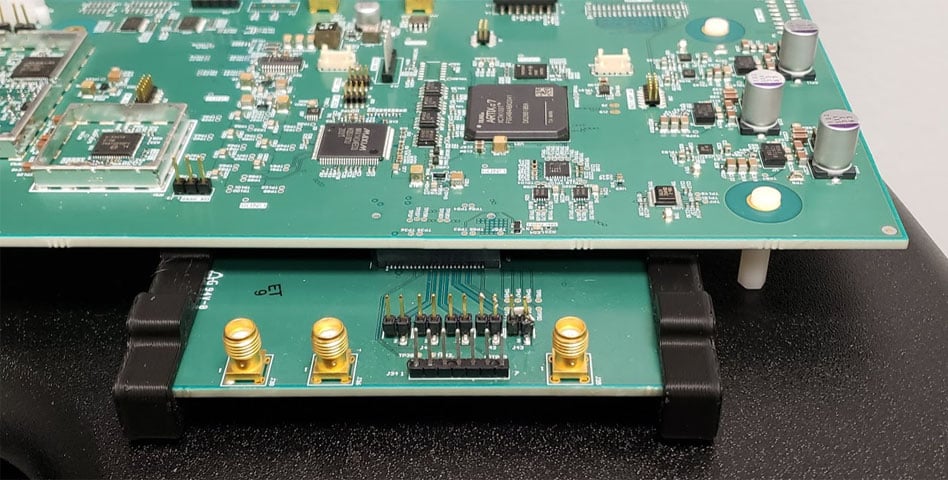 The 3D printer helps us do a fit check of a fixture.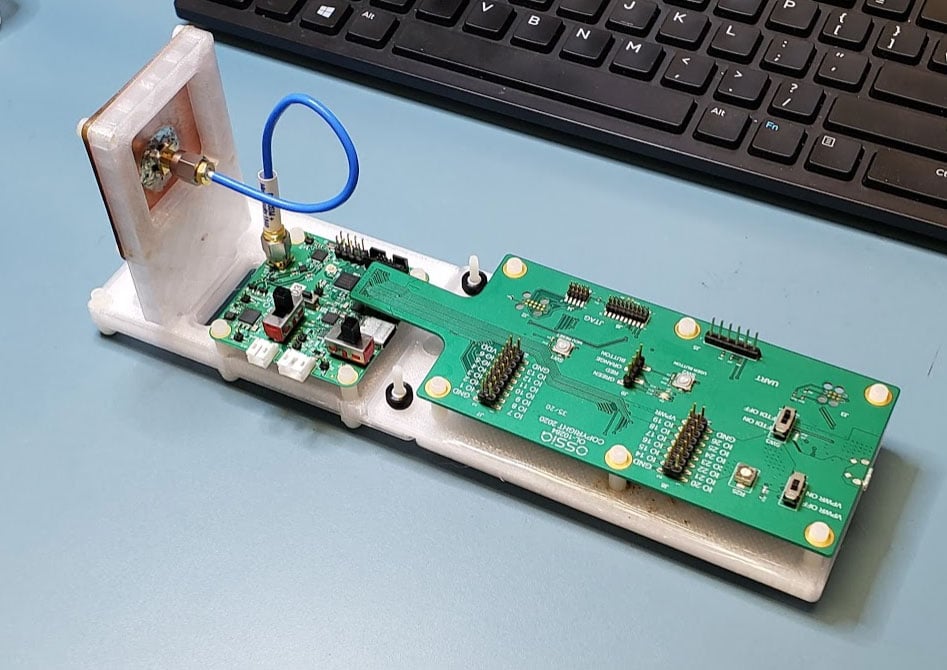 Using the 3D-printed model as validation of the design, we were able to confidently order 20 duplicates of the same part.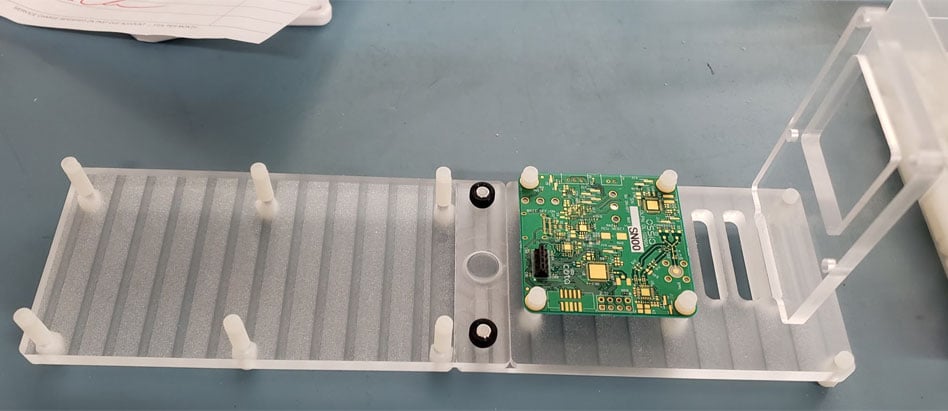 Using 3D-printed partial housings, we can check key clearances and detect any interference before we do expensive metal fabrication. The metal housings take weeks to manufacture and ship; the 3D-printed housing was ready overnight! This allowed us to make some quick changes before sending out for fabrication.

We printed part of the housing to make sure key components on the board were accessible.

Power connector is accessible.

Ethernet ports are in the expected spot

Fan fits nicely above the heatsink

FCC certified Cota Real Wireless Power technology is available for license for a variety of commercial applications. To get moving faster on your innovative wireless power ideas and strategies, contact us at Ossia today. We love to collaborate with businesses, manufacturers, governments, wireless communications providers … you name it.