What looks like a standard drop ceiling tile, but acts like a power source? No, this isn't a riddle. Cota Tile™ is a standard drop ceiling tile replacement that delivers real wireless power to devices like smartphones. Its superpower? Invisibility.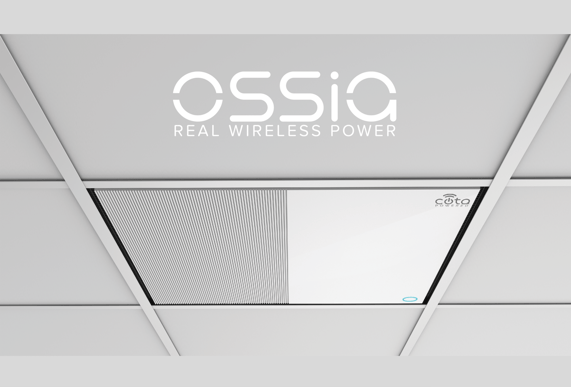 Cota Tile
At CES 2017, our team announced the launch of our groundbreaking Cota Tile reference design. We've been working tirelessly to develop our smart antenna technology and are excited to introduce it in this format. By replacing standard drop ceiling tiles to wirelessly deliver power to Cota-enabled devices, we are changing the way devices are being powered, used and even designed.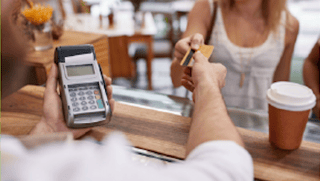 Imagine walking into a coffee shop with your smartphone, tablet, Bluetooth headset and/or smartwatch. There would be no scrambling for the chair nearest the electrical outlet, no fretting about a rapidly draining battery. Multiple Cota Tiles can be linked to expand the power delivery radius, giving power (literally) to become wireless infrastructure in homes, coffee shops, hospitals or other commercial and residential spaces.
At CES 2017, Ossia was awarded a "Best of Innovation" title for Cota Tile and development of portable power. Before CES, we had demonstrated prototypes of our desktop unit and Personal Area Charger (PAC), but had never demonstrated the tile-designed form factor in public. Even at our booth, it looked sleek and CES attendees caught a glimpse of what the future might look like when devices are automatically connected wirelessly to a power source.

Dozens of potential licensing partners were amazed by Cota Tile's potential in eliminating the clutter of wires, plugs and charging pads. We challenged the crowd to imagine the impossible, a world where devices are charged wirelessly. The introduction of Cota Tile proves our vision as a viable means of power delivery of the future.
Here are five things you need to know about the new Cota Tile:
Superpower: Invisibility. If the world, someday, is going to be powered wirelessly, we must eliminate clutter, not add to it. When glancing at the tiles, you would never know they are charging the Cota-enabled devices in the room.
Solves user anxiety. It's a major inconvenience to worry about charging devices, especially the ones we rely on as a major source of information, like our smartphones. One study found that around 70% of people face "low battery anxiety," or in other words, they feel extremely worried they would run out of power and would stop using their devices at 10% or less charge level. Cota Tile eases anxiety for Cota-enabled device users, no wall plug or charger required.
Big power radius. Each single Cota Tile contains Ossia's wireless power smart antenna technology that can power Cota-enabled devices up to 30 feet away. When four Cota Tiles are linked together, the power radius is expanded and can power entire rooms, homes, stores, hospitals and other commercial spaces.
No harm to the environment. Cota is efficient. Instead of consuming energy continuously like wired chargers, Cota is a clean-charging technology that only turns on when your devices are in range. By offsetting the need for disposable batteries, Cota will save billions of batteries from landfills worldwide. A Cota Tile powering a home will end up saving on the energy bill, which includes the electric bill and the "battery bill".
Safe for people, pets and plants. Signals from Cota-enabled devices converge with Cota Tile, while avoiding people, pets, plants and anything obstructing the path. By utilizing the same frequencies as Wifi or Bluetooth, signals reflect off walls, ceilings and floors to find a path (or multiple paths) between the transmitter and receiver, Cota uses a signal from the receiver device to discover the only paths that are open between the Tile and the Cota receiver device. It's not only the most efficient way to send signals between a device and a power source, but also the safest.
Before we know it, the technology that powers our devices will be hiding in plain site. As we plan to introduce Cota-compatible devices with partners in our ecosystem in the coming months, no doubt Cota Tile will play a big role.
To see Cota Tile in action, visit Cota Tile Demo