The automotive industry is adopting wireless charging faster than they usually do with new technologies, making it the "must have feature in new cars," according to Wireless Power Consortium.
Typically, vehicle manufacturers wait several years before adopting a new technology to ensure that it will have lasting relevance. The quickness to be early adopters may be due to two factors:
Wireless power transmitters and receivers can be simple and seamless to integrate, without the need for additional ports, cables, or wiring.
Consumer adoption of wireless power-enabled devices is skyrocketing.
The latest IHS Markit forecast reports "the number of devices enabled with wireless charging will exceed 300 million units a year for the first time in 2017, [which] represents a 75 percent increase over 2016 levels."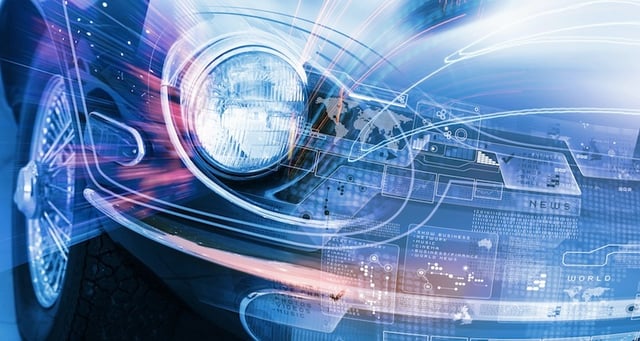 This presents a tremendous opportunity for the automotive industry, and not just for wireless charging of consumer devices. Vehicle sensors and electronics, from personal comfort settings to key fobs to diagnostics, can also always be charged and ready to personalize, protect, and inform consumers, fleets, and manufacturers alike.
Vehicle Wireless Power Opportunities
Wireless power technology can keep power flowing to:
Passenger and driver mobile devices, wearables, and other electronics
Systems and HVAC temperature

Tire pressure

Diagnostics and proactive maintenance needs

Fluid levels

Driver comfort preferences, such as seat memory, heating and cooling, music, and lighting)

Key fob power and data

Fleet driver performance
Take a peek at the upcoming 2017 Automotive and Electronics Expo to see how heavily the industry is discussing the "automated vehicle" as a strong trend in upcoming car design. Safety, security, and driver support are primary drivers of the discussion for automotive sensors.
Automotive Wireless Power Decision Checklist
So what should the automotive industry look for when searching for the ideal wireless power solution for the next generation of car designs? Use this checklist:
Working technology: Is the technology functioning now and can be demonstrated?
Non-line-of-sight: Does the wireless power technology work at a distance and around objects, without charging pads or complex positioning requirements?
Design and implementation control: Can you control all the technology, parts, and integration, from transmitter to receiver, for end-to-end control and speed to market?
Feedback loop: Is each wireless power receiver capable of providing a return channel of valuable usage data to help improve and inform future innovations?
Safety: Is it an inherently safe technology?
You should be able to answer Yes to all of these questions to have the most control and flexibility of your first and future wireless power innovations.
Transforming the Rating System
The Future of Wireless Power in Vehicles Is Now
At Ossia, we believe passenger and driver mobile device power should always be topped off, even with heavy travel use, and vehicle sensors and electronics should always be charged, especially for added safety and security of passengers.
We've only just begun to imagine the possibilities of wireless power, which is why we license our Cota wireless power technology to industries like automotive. Fully empower your team to design the end-to-end experience, from parts to integration to application, of your wireless power initiatives, with Cota.
Learn more about what your automotive team can do with Cota. Sign up for a working demonstration today.