Artificial intelligence, DNA testing, IoT, social networking, asset tracking: what do all of these things have in common? They are fairly recent inventions that have already made a huge impact on the way we live on this planet. They have transformed the systems of operations, communication, healthcare, and convenience. And they all rely on a growing number of interconnected technologies that help make them possible.
So how can a new technology get set up to change the world?
Any game-changing technology requires two things: 1) broad applications to transform systems and 2) a wide and receptive audience that is wants the technology.
Without one or the other, the impact is minimized. But with both? We see rapid change.
Consider Real Wireless Power. I'm talking about wireless power over air, at a distance, without the need for line of sight. This kind of technology will hugely impact our world. No wires, no batteries, no time spent re-charging. Imagine all the small devices that you touch each day automatically powered, without thought or intervention. Imagine all the inventions that will be created when battery-size or battery access is no longer a concern.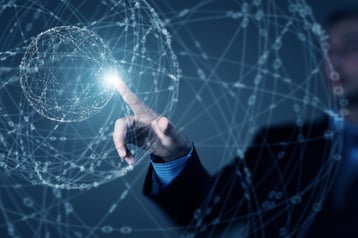 The applications are endless.
For decades, wireless power was considered impossible to implement, just ask Nicola Tesla or our many failed competitors. In the last 10 years, much research and development has been invested to test out theories and methods to bring it to life. And today? We have working wireless power technology that can be applied in several different use cases. It's called Cota. It is the ONLY wireless power technology that at a distance provides MEANINGFUL power.
Cota Real Wireless Power is one of those inventions that can be applied to almost any industry -- from commercial and industrial to healthcare, logistics, and automotive. And as for wide acceptance? It is amazing. Honestly, we can't move fast enough for our partners and customers. It's gaining serious traction around the world, from North America to Japan.
The technology alone is not enough. A visionary and supportive ecosystem to shape and grow the technology is key. With wireless power, we need:
An energetic, enthusiastic "homebase" of employees, consultants and contractors to nurture the vision and the technology and do whatever it takes to make it as useful as possible to as many as possible

Forward-thinking corporations to embrace the technology for specific use cases

Manufacturer partners who will leverage our technology and create the components for different uses

Distributors who will support the delivery of wireless power throughout workplaces, public spaces, and homes
Ossia has been building this ecosystem of wireless power believers for several years, and Cota technology is already the preferred sustainable power source for small devices and sensors. We see the day very shortly that it will also be the magic that makes a whole new generation of inventions become possible.
We are always open to new partnerships and potential team members who are passionate about the wireless power movement. Are you ready to get involved? Contact Ossia today.