Ossia is headed to Mobile World Congress February 26 to March 1, 2018, in Barcelona, Spain! This is your opportunity to meet top innovators in Real Wireless Power, see the next generation of Cota® wireless power for mobile, and discover how you and your organization can become an important part of the Real Wireless Power Ecosystem.
Ossia Booth at MWC
IoT Pavilion, Hall 8.0 Booth: 8.0F20

Drop by, schedule a demo, or make an appointment to discuss licensing.
Watch Cota Wireless Power in Action
Ossia's flagship product, Cota, redefines wireless power by safely delivering remote, targeted energy to devices at a distance. Cota is Real Wireless Power delivered without wires, pads, or plugs. It provides power to Cota-enabled mobile devices even while they're in use, on the move, and not in sight of the transmitter, which can be up to 30 feet away, even behind objects and walls. Visit Ossia at MWC for an in-person demonstration.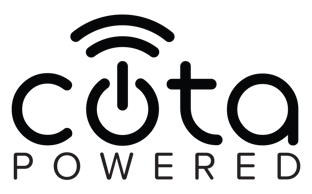 The World's Largest Gathering for Mobile
Mobile World Congress is the world's largest gathering for the mobile industry, and this year's themes are of particular interest to all of us at Ossia, because of all the wireless power implications for mobile:
The growth of IoT, called the "4th Industrial Revolution," depends on wireless power to enable the hundreds of thousands of tiny and inaccessible sensors required to power the equipment and devices.
Future services providers must be ahead of the game as their consumers adopt wireless power and expect wireless power delivery at their favorite coffee shops, while traveling and shopping, and everywhere else they go.
The core network infrastructure can easily adopt Real Wireless Power like Cota safely and securely with most of the same protocols and processes they have set up now.
The digital consumer's needs are changing and they expect more and more conveniences from their mobile devices that Real Wireless Power promises, like automatic and continuous power without user intervention.
Technology in society brings a set of ethics and responsibilities to technology innovators and manufacturers, and Ossia is dedicated to helping further the conversation around the best use of wireless power in society through building the Real Wireless Power Ecosystem.
Content and media

will be greatly impacted by the two-way communication potential of Real Wireless Power in ways that we haven't yet imagined

Applied AI

is more greatly enabled by the data that Real Wireless Power provides, which makes devices even smarter and more useful

Innovation

drives toward better solutions that can meet often unarticulated market and consumer needs. Ossia focuses on wireless power innovation while giving licensors the freedom to apply the technology in new and novel ways.
We look forward to meeting with you at World Mobile Congress in Barcelona and sharing our vision for the future of Real Wireless Power!