Originally posted by Stewart Wolpin on GearBrain
Wireless power transmission, designed to continuously auto-charge smartphones and low-power, battery-dependent, smart home devices such as Wi-Fi cameras and smart locks, has been a slow-motion revolution. One supplier, Ossia, however, has gotten one step closer today, by earning permission from the Federal Communications Commission (FCC) for equipment authorization along its Cota RF wireless transmitting and receiving power system.
Wireless transmission has been a dream ever since Nikola Tesla worked to make it a reality a century ago. The promise is obvious considering that a Wi-Fi-like ubiquity of true wireless charging – as opposed to Qi "near field" charging – would solve the portable power problems plaguing smartphone usage and smart home device deployment.
Read More:
Just when we'll have wireless power systems and devices in our homes, including from Ossia, is still an open and frustrating question, however. According to Ossia, the FCC's initial certification covers a Cota transmitter operating at 2.4 GHz for deployments in commercial, industrial, and business environments – and not consumer spaces – at a distance of up to one meter.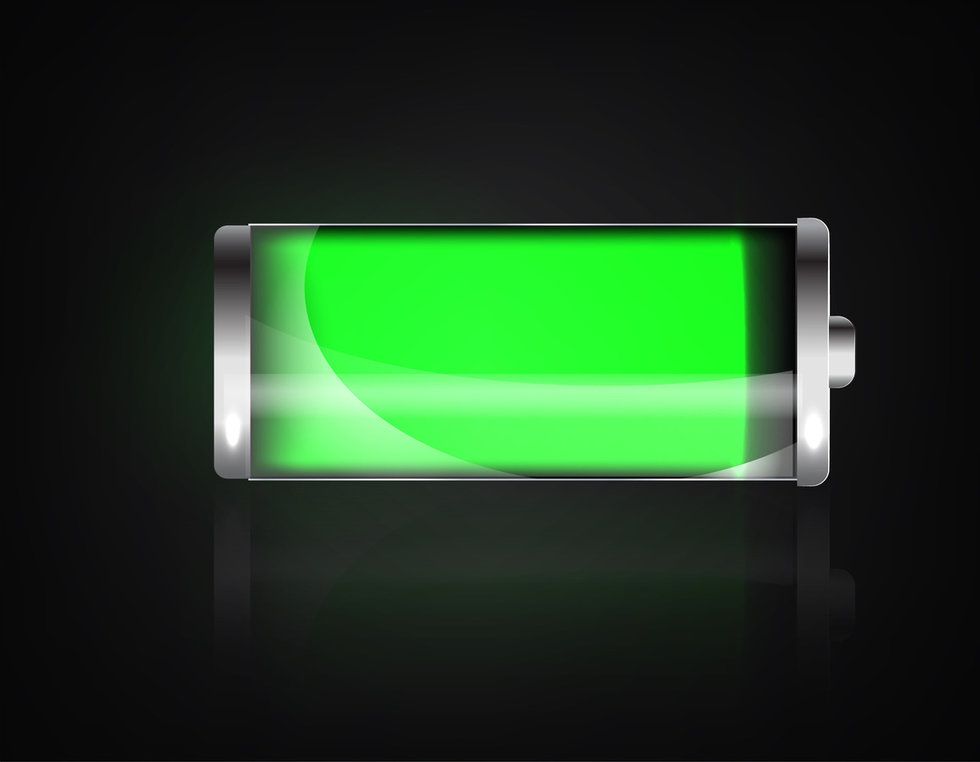 Wireless charging would bring batteries that could be charged through the air, without touching a charging pad or needing to be plugged into an outletiStock
"Ossia is pursuing commercialization of many Cota-enabled products in the consumer space, some of which have already been announced, such as the Spigen phone cases and consumer batteries, which will enable legacy devices to be retrofitted as smart, wirelessly powered devices," said Ossia CEO Mario Obeidat. "We expect that these products will be commercially available in the second half of next year."
At CES 2019, Ossia demonstrated a Cota iPhone battery case from development partner Spigen that wirelessly charged the phone from across a room – more than a meter from the ceiling-mounted Cota transmitter. This FCC approval doesn't seem to cover this desirous application, however.
Ossia says it plan to continue working closely with the FCC on seeking certification for additional applications, presumably consumer, and is actively seeking international certification across numerous countries and regions in the near term. But Ossia has nor hinted as to when Cota-branded wireless product will reach the market for either industrial or consumer use.
"This certification is a concrete step towards achieving our vision of powering the future through Cota Real Wireless Power," Obeidat stated. "Not only does it validate the safety and effectiveness of delivering wireless power at a distance, it paves the way for the enablement of billions of devices and sensors that otherwise are limited by the use of wires or batteries. Importantly, this certification is the first for real-world environments where people can be present in the charging area of a power at a distance system."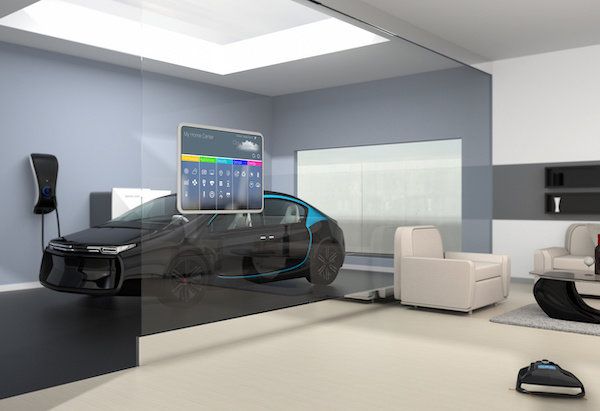 In a smart home, connected devices could get charged wirelessly without needing a power boost from an outletiStock
Smart Home Impact
With wireless charging, Wi-Fi security cameras, smart speakers, even LED lights, could theoretically be placed anywhere, and stationary smart home devices such as sensors and smart locks would be continually powered, without a need for battery replacement.
While tempting from both a technological as well as financial viewpoint, (the company that creates the first workable, economic and safe wireless transmission solution will also control a multi-billion-dollar technology licensing empire), the development effort has been unfruitful to date. Instead, there is a morass of competing and incompatible line-of-sight infrared (IR) and multi-directional radio frequency (RF) systems and suppliers, which primarily include Ossia, Wi-Charge, Energous and uBeam.
The first step for all these wireless power transmission players, is to gain FCC or U.S. Food and Drug Administration (FDA) approvals for RF and IR, certifications for Specific Absorption Rate (SAR) radiation exposure safety qualifications, as well as similar approvals from parallel international agencies. Ossia was one of the last, among its competitors, to finally gain that FCC approval today.
According to the company, due to its unique ability to transfer power in a manner that avoids objects and humans, the Cota system is the first of its kind to meet FCC exposure standards in a dynamic environment.
While the FCC certification means that the Cota system also meets standards set by multiple international regulatory bodies as well, Ossia is still actively seeking these international certifications.