One of the lessons of the
COVID-19 pandemic
has been that healthcare facilities need to scale up operations quickly to respond to a public health emergency and that doing so is a significant challenge. In the early days of the pandemic, hard-hit cities like
New York
and others had to set up mobile hospital units or access additional capacity through military hospital ships.
In an emergency like the pandemic, staffing shortages remain a persistent problem, but expanding facility infrastructure and deploying the devices that healthcare providers need to provide modern medical care can also be extremely challenging. Healthcare providers face the same challenges when natural disasters like hurricanes strike — the need for medical care can quickly outstrip healthcare providers' ability to deliver it.
Medical professionals use a number of digital tools in the course of giving patient care, including handheld scanners, devices that monitor vital signs and other electronic equipment. The infrastructure required to support the use and sterilization of these devices — a sufficient number of electrical outlets to accommodate all the devices, for example — make scaling up difficult.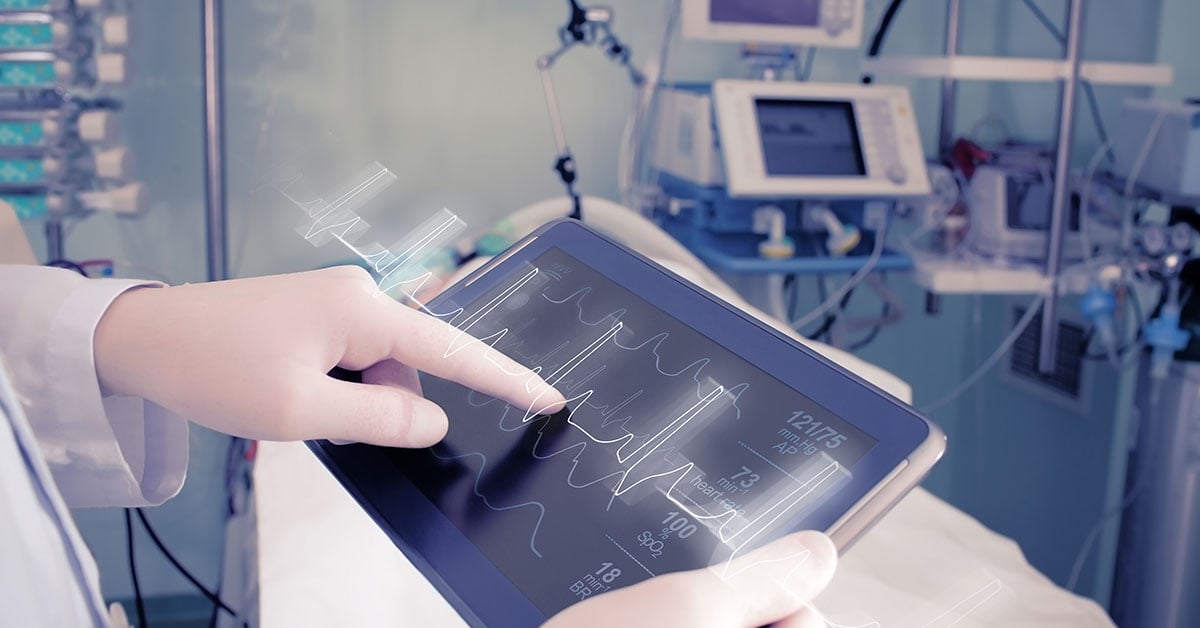 Wireless power can help alleviate the problem by simplifying device deployment. It also has the potential to transform the practice of medicine by untethering devices and opening up new possibilities in device design.
For many decades, the deployment of devices inside healthcare facilities has been dependent on wired power sources or battery power. An infrastructure to deliver wired power is difficult, time-consuming and wildly expensive to scale up quickly. Battery-powered devices are more scalable but require frequent charging or battery replacement, and battery-powered devices are difficult to sterilize between uses. Charging and replacing batteries in medical devices also cause downtime, misplaced devices and lost productivity for staff and patients.
Wireless power technology that is capable of safely delivering power to devices at a distance (whether or not people are present and whether the device is mobile or stationary) can help healthcare providers solve this problem. By untethering devices from a plug and eliminating the need to place devices on a charger to power up, real wireless power is a game-changer for device design. It can enable instruments to be developed lighter in weight and with a longer expected lifespan, ultimately reducing waste.
With wireless power technology, healthcare providers can use hermetically sealed devices that don't have to accommodate charging ports or battery doors. This enables device designers to create smaller devices that can be sterilized like any other medical instrument without compromising the device — while staying powered up at all times.
Wireless power technology will also enable healthcare facilities to deploy more connected devices, which can help with patient care and facility scaling. Healthcare professionals can deploy more wireless devices to monitor the health of patients with complications affecting multiple systems (i.e., heart rate, glucose levels, blood pressure, etc.) without the discomfort bulky wired or battery-powered devices can cause. Wirelessly powered devices can also help by monitoring patients in hallways and other temporary quarters while awaiting triage.
Wireless Power Enables the Medical IoT
Conventional power methods (wires and batteries) are keeping the Internet of Things (IoT) from reaching its true potential. It's true that in industrial and logistics operations, wired and battery-powered IoT devices have given users insights into the operational status of equipment, the location of goods and equipment and much more, but the expense and infrastructure demands of traditional power sources limit deployment.
Real Wireless Power can transform the IoT across applications, including the medical IoT. With wirelessly powered devices, healthcare organizations can deploy more sensors to gather data not only on patients but also on complex medical equipment location and status, ambient conditions and much more, all without additional infrastructure investments or battery purchase and maintenance expenses.
This type of application isn't theoretical. FCC-certified wireless power has already been adopted in retail and logistics operations by some of the world's largest brands. Wirelessly powered devices like electronic price tags and asset trackers are changing the way retailers gather data and respond to evolving demand. Wirelessly powered sensors are currently deployed in factories and supply lines to monitor critical equipment, and forward-thinking healthcare organizations are exploring use cases in the medical field.
The Transformative Effect of Wireless Power
It's easy to overlook the transformative effect of a novel power source like wireless power — to assume that the processes and equipment in use today will continue with a more ecologically friendly and easy-to-deploy source of power. But that point of view significantly underrates the transformative potential of wireless power. Think of how untethering computing power from hard-wired devices transformed so many industries and unleashed so much innovation. Wireless power can be similarly transformative.
In addition to applications that enable more rapid scaling of hospital capacity and the deployment of more devices to generate better data, healthcare applications include wirelessly powered medical devices that don't limit patient mobility within a hospital room or at home, which can result in better compliance rates. These applications are incredibly valuable as standalone benefits.
But one of the most exciting aspects of real wireless power is its capacity to drive innovation. As connected, wirelessly powered devices become smaller, lighter and more self-contained, it will open up new possibilities in the medical device industry and enable new standards of patient care. It will impact our society, economy and environment positively, eliminating up to 3,600 miles of hazardous battery waste and avoiding over 300,000 tonnes of CO2 emissions. And as more healthcare facilities deploy wireless power, they'll be building a healthier future.


---

About Hatem Zeine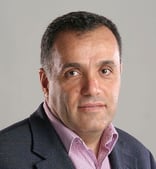 Hatem Zeine is the founder, president and CTO of Ossia. An avid inventor and proven technologist with more than two decades of technical development experience, Zeine founded Ossia in 2008, invented and developed the wi-fi-like wireless power technology Cota and launched the company in 2013. He now completely manages Ossia's global team of engineers who are responsible for both the vision and execution of Cota. Prior to founding Ossia, Zeine was a director/principal engineer at Microsoft, leading PM, Development and Test initiatives. He holds a BS in physics from the University of Manchester in the UK and is a recognized expert on wireless power and its potential. He holds tens of granted patents globally related to Ossia's Cota technology and beyond.