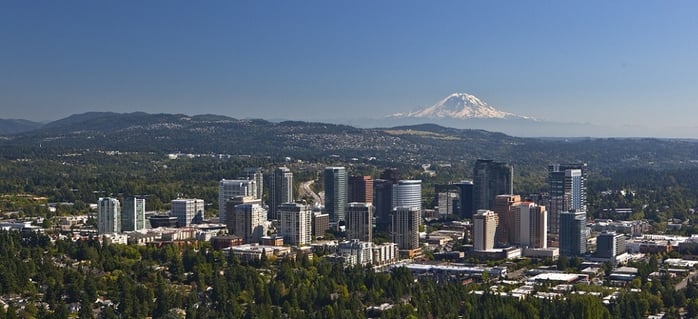 Ossia is moving offices! We will still be located in beautiful Bellevue, WA. In fact, really about one mile away from our old office. So, we are still easily accessible from Seattle/ Seatac airport and eager to host you for a live demo or lunch anytime you are in the area.
Moving, especially for a hardware company is a big endeavor. There are a lot of parts and pieces needing to be packed and transported. We have built a lab with special flooring and desk systems to accommodate the inventing, building, and testing of our core Cota® technology.
We have taken the choice to move not just for more favorable lease terms, but so that we can shift our environment to a more open and collaborative work environment. We are building so much momentum and growing at such rates that we need space to move and brainstorm. Working on the next technology that will change the world needs space to expand and grow!
We also seek the light! If you know Seattle, personally or by reputation, you know that natural light, especially in the rainy months, is hard to come by. We have located an office with expansive windows letting all the possible natural light in. On clear days, we have a brilliant view of Mt. Rainer.
The offer to come visit is real! We love guests and we love showing off Real Wireless Power to anyone who is interested.
See you soon!