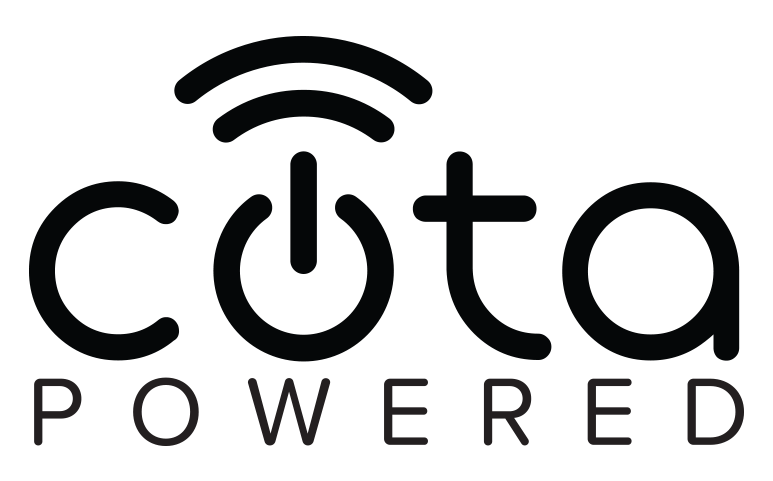 Think back to 1998. That was only 20 years ago, but at that time, personal email was only just beginning to become as common as a phone number, and WiFi was largely unheard of, being released only the year before. Now, we can't live without either one (much as we'd sometimes love to).

Wireless power at a distance, without the need for a charging mat, might seem like a far-distant future dream, yet working technologies, like Cota, exist today. It's just a matter of adoption.
In fact, North America "accounts for the largest market share in the global wireless power transmission market" with the automotive industry in the lead.[1] That shows a healthy investment and commitment. Europe, Japan, and others are also pressing for wireless power. Also to note the joint venture Ossia formed with Motherson Innovations in January 2018. (www.motherson-ossia.com)
Wireless power will be readily available sooner than you think, and it will only take a few things to make it a reality for everyone. Here are 4 key ingredients for wireless power success:
1. Wireless Power Standardization
"One of the reasons [...] WiFi became so heavily adopted was because it was standardized,"[2] says Brien Posey for Techgenix. The same goes for wireless power. It needs to work across devices and places. If manufacturers and service providers are speaking the same wireless power language, then consumers and businesses will feel confident about adopting wireless power devices and systems.
That's why Ossia has created and is sharing a global wireless power standard with all of its licensees and collaborators. We believe in communicating about technology standards, needs, and uses to ensure seamless communication and interoperability between wireless power transmitters and receivers and fast development, integration, and adoption of wireless power around the world.
Here's more on Ossia's Global Standard for Wireless Power.
2. Wireless Power Efficiency
"The growing efficiency of power transmission is expected to create an opportunity in the market,"[3] reports Market Research Future. But transmission isn't the only time we should be focusing on efficiency. From the development of useful wireless power applications to the actual delivery of power over a distance to the end user, Ossia focuses on improving wireless power efficiency from end to end.
Ossia continues to improve the efficiency of Cota wireless power technology. In early 2018, Cota's next generation transmitter was released with reduced AC input power requirements, from 450 W to 140 W, which improved efficiency by 70 percent. Later in the year, we increased power by up to 50 percent, which improved the system's total efficiency without changing the hardware or amount of power emitted.
What's more, Cota delivers targeted power only when and where needed, and detects when no devices are in range and will go into "sleep" mode to save power.
3. Wireless Power Competition (or Complements)
This may seem counterintuitive, but "the technology is improving as more number of companies is launching competitive products."[4]
Competition is healthy to expand and refine technology capabilities, and it's clear that some technology types are better for some applications than others, and some complement the features of others. Qi, or induction "wireless power" charging, as an example, is a complement for wireless power at a distance, especially during the transition years.
Ossia is one of the few "key players of global wireless power transmission" according to a Market Research Future report.
4. Wireless Power Collaboration
Perhaps more than competition, communication and collaboration of the wireless power ecosystem is key to the adoption of wireless power. The ecosystem includes technology innovators solving real and unique problems of consumers and businesses, those consumers and businesses sharing their insights, and service providers discussion their challenges and opportunities for wireless power where connected wires or batteries no longer make sense.
Ossia believes in supporting this last point so much, that we host an invite-only Imagine Conference each year, where Fortune 500 and other big, innovative companies can discuss the wireless power roadmap and much more.
We've also teamed up with Walmart, Motherson, Displaydata, and others to explore and develop wireless power in different settings.
Our Wireless Power Future
The year 2028 is less than 10 years away. What can we achieve with wireless power in 10 years? In five? The ball is already rolling. To accelerate the adoption of wireless power in your company, ask about licensing Cota Wireless Power.
[1] https://www.marketresearchfuture.com/reports/wireless-power-transmission-market-2341
[2] http://techgenix.com/wireless-power/
[3] https://www.marketresearchfuture.com/reports/wireless-power-transmission-market-2341
[4] https://www.marketresearchfuture.com/reports/wireless-power-transmission-market-2341