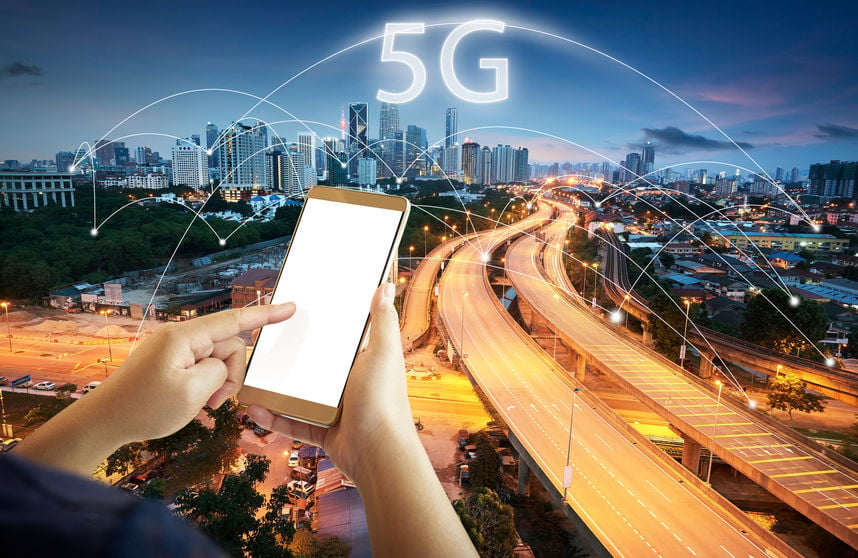 At Mobile World Congress (MWC) in Barcelona this year, 5G is center of attention. And with good reason. This next generation of network technology, along with its integration and applications, will heavily influence how we live and work. After all, 5G is enabling faster downloads, responsiveness, low latency, and power efficiency for mobile devices and IoT.
What does this have to do with wireless power?
Increased Connectivity Requires Wireless Power
It's all about connectivity. The 5G network will influence the interconnectivity of things like no other technology. With more connectivity, we'll have more opportunities for IoT to develop features, products, and quality.
In other words, 5G will enable IoT to grow more rapidly than before and push hundreds of thousands of IoT connections and millions of sensors out into the world.
Batteries and hard-wiring just won't keep up. For these devices to scale with 5G, they will need dependable, safe, automatic power: wireless power.
CotaⓇ 5.8GHz wireless power technology is power delivered over several meters without the need for plugs, mats, chargers, or rechargeable or replacement batteries. In other words, it can power devices from way across the room or even down the hall. Cota 5.8GHz is being demonstrated in Europe for the very first time this year at MWC 2019, just in time for these technologies to complement and support each other.
What Is Cota 5.8GHz?
The original Cota wireless power system features a 2.4GHz transmitter. The Cota 5.8GHz power transmitter gives IoT and other industries increased distance and power over the original system, so that it can be leveraged for a broader range of commercial and
Consumer products, including IoT. Specifically, the Cota 5.8GHz wireless power system:
Has smaller, higher efficiency antennas that fit in space-constrained devices

Delivers more targeted power over a greater distance, compared to 2.4GHz

Is available for license, to offer the most flexibility and innovation.
Stay tuned for more 5G and wireless power opportunities in the near future!
More About Cota 5.8GHz Wireless Power
Will Cota Wireless Power enable you to embrace 5G more efficiently and profitably? Read more about our technology and contact us to talk about the possibilities.