Ossia™ is buzzing with activity! We are heading into a very busy and very exciting few months leading into the fall. I wanted to share a few details with you about our upcoming activities in case you also happen to be available or attending the same events, we would love to set something up to give you a live demo of Cota® or just grab coffee and say "Hi"!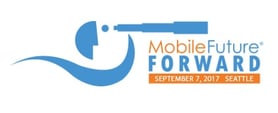 First, in September, Ossia will be attending Mobile Future Forward. Packed with a lineup of key industry execs, media and analysts, Ossia is excited to meet and catch up with speakers and attendees alike. Held at the Newcastle Golf Club in Seattle Washington, Sept. 7th.
If you are attending the event or in the Seattle area, give us a shout!
Next, we are turning our sights to October! Ossia is planning to attend two key events in October 2017: CEATEC and GITEX. Both of these events are large technology showcase events where thousands of people and companies come together to present their technology to other innovators. We want to provide you with the opportunity to witness our wireless powering technology, Cota, and give you the opportunity to experience it for yourself! The first event in October, CEATEC is in Tokyo, Japan at the Makuhari Messe convention center October 3rd–6th. GITEX, is in Dubai will be held at the Dubai World Trade Center Oct. 8th–12th.

At CEATEC, in Japan, we will have a booth presence on the show floor in Hall 6, Devices and Software in Booth D314. At the booth, you can see a video demo of Cota working and the vision of Cota wireless power for the world. Ossia will also be hosting live demos of the Cota Tile at a hotel suite near the convention center, where you can come and experience the power of our Cota technology first hand! To be able to be a part of one of the demos, please contact us directly, and let us know the ideal date/ time for your demo.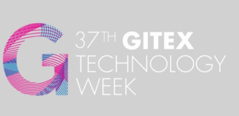 GITEX, is in Dubai and will be held at the Dubai World Trade Center. We will have a booth presence in the awe-inspiring Etisalat booth. Cota Tiles will be live in both the Smart Home and Smart Retail experience sections within the Etisalat booth Z-A10.
Stop by for a live, personal demo of wireless power.
This is a very exciting time for us, as we march toward the future of wireless power and we want you to be a part of it! We can't wait for these events, and we hope to see you there so that we can show you what we've accomplished. Reach out and let us know when and where you'd like to meet!
See you soon!