Originally posted by Rehana Begg, on Machine Design
When Hatem Zeine took a walk around his home to tally the number of electronic devices that could benefit from wireless power, he counted 220.
"Believe it or not, that's not a big number," said the inventor of Cota, a wireless power solution that safely delivers power to devices as far as 30 ft away and without line of sight. "If you go home, you will discover you have flashlights, electric toothbrushes, a smoke detector in every room, security systems, toys…there are so many things in our lives today that can be upgraded."
Cota is a flagship technology for Ossia, the Redmond, Wash.-based company Zeine founded in 2008, and the locus for designing, prototyping and testing devices that can be charged wirelessly.
How Does it Work?
An elementary way to understand the patented smart antenna technology is to liken it to Wi-Fi—but instead of sending data, the device delivers power.
A Cota power receiver, consisting of a tiny chip that is embedded into any device, uses radio frequency-based wireless (RF) technology to send a beacon to a Cota power transmitter. Within a split second (1,000 times per second), the transmitter will in turn send power back along the same path.
The transmitter/receiver communication acts across distances of up to 10 meters, depending on the design, and does not require line of sight to devices. Moreover, the power beam does not interfere with other wireless technologies in its vicinity; it can bounce off walls and allows a user to handle the device without interfering with the RF power.
"Our technology is basically utilizing a large array of antennas that can focus their energy into a specific device in the environment," explained Zeine, who borrowed the idea for his patented power solution from a principle in physics known as retrodirectivity.
A retrodirective antenna will transmit a signal back in the same direction it came from. "It means that we asked the device that needs the power to send out a very low power signal," explained Zeine. "That illuminates all available paths reflected on a straight path, between the transmitter and the receiver, and the transmitter can utilize those instantly without any computation."

No Line of Sight Required
Cota delivers power to multiple devices (including smartphones) in a controlled method. In other words, users control which devices they want to power. The RF system avoids organic matter (people and pets) and will traverse the path that delivers the most power from any configuration, said Zeine.
The non-line-of sight power solution supports the constant movement of the receiver, so users don't need to worry about power delivery obstructions. This enables the continuous flow of energy, which bounces off objects such as walls, said Zeine. RF-based power leverages the 2.4 GHz to 5.8 GHz spectrum, enabling a two-way communication channel suitable for IoT applications, buildings and cars.
In addition, it can be configured with similar levels of security restrictions one might expect from Wi-Fi, through password restrictions. "If it is installed in an apartment building, you don't want to somebody's system in one flat to power the devices in another flat," Zeine said.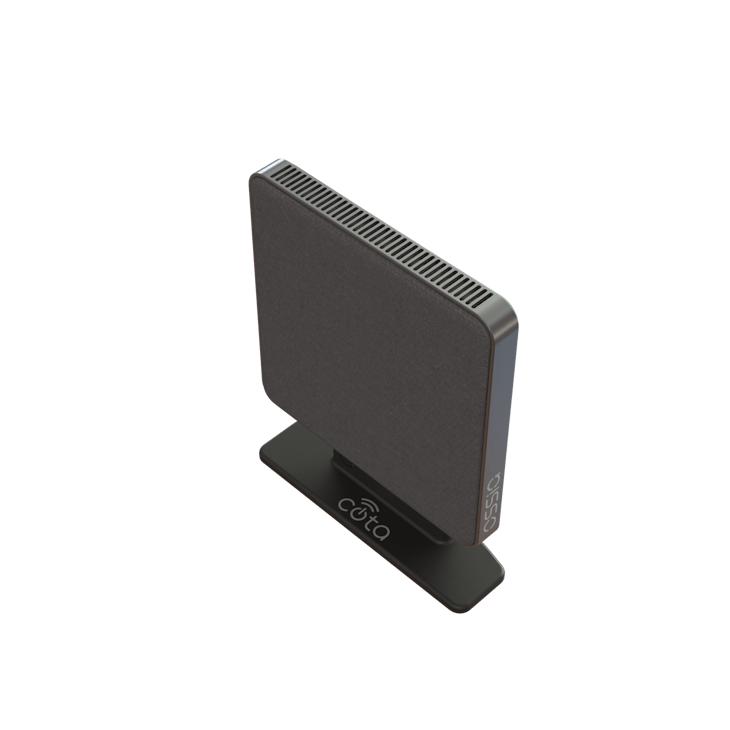 Who Needs it? It may be early days to envision a world that operates wire-free, but the potential benefits of wireless charging run the gamut, from medical devices and IoT sensors for automotive and a range of devices from industrial tools to retail scanners, to mobile devices and the batteries themselves.
Zeine, who was a director/principal engineer at Microsoft, where he led PM, development and test initiatives, pointed out that the appeal of the technology swells when the upside of wireless charging is be weighed against the shortcomings of using traditional technology for charging medical devices. Whether it's a wearable testing device for monitoring the patient's heart or a glucose sensor for measuring interstitial glucose levels, servicing the batteries present two problems: "One of them is making the patient remember to charge and the other is the inconvenience of having to do so," he said. In this case, Cota would provide a set-it-and-forget-it option.
Another example is the limiting flight capabilities for indoor drones that carry batteries or rely on contact-based charging. In this instance, remote wireless charging offers the advantage of flexibility, safety and durability. "We have designs where you could in the future be powering a drone 10 to 20 meters away and where the drone would not stop working as it goes through a space, whether it's a warehouse or office building or any other facility," Zeine said. "A company can design a system for any distance, for safety and for exposure and interference."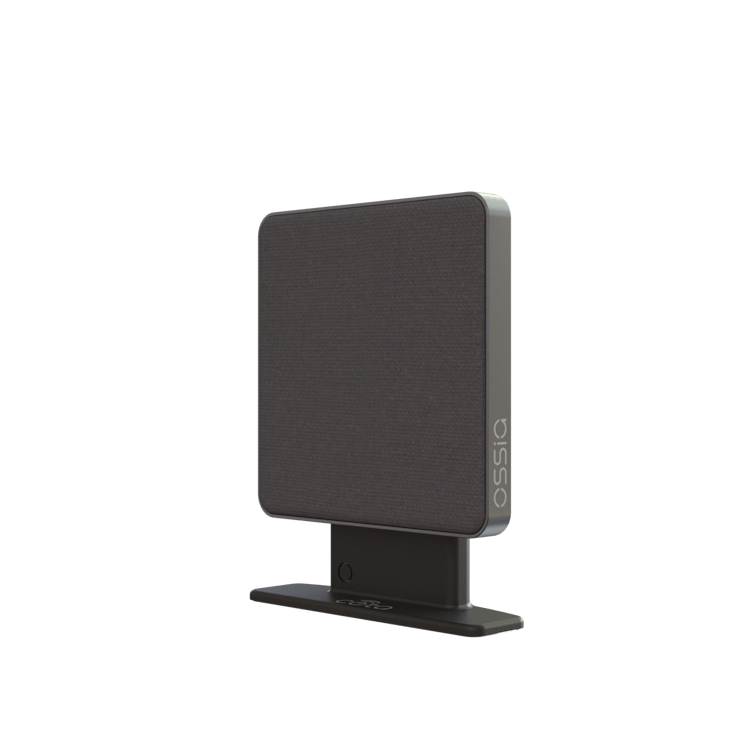 Ossia has more than 185 U.S. and international patents and has met regulatory requirements to send and receive power wirelessly without any distance limitations in more than 60 countries, including the U.S. FCC, the EU and Australia.
The company reported the technology is in use in the U.S. as an asset tracker for the logistics and transportation industry. And an automaker is testing its viability for replacing wiring and powering sensors instead. Consumer IoT product launches are also planned for early 2023, said Zeine.
"We are not a hardware manufacturer, so you may not be buying hardware from us," said Zeine. "The technology is designed to be licensed like Wi-Fi and Bluetooth, so you will be able to buy devices from other companies that [include] our technology."