At Ossia, we are talking to companies all over the world about what Real Wireless Power — power over a distance, over air, and without a line of sight — can achieve. The discussions began long ago, but recently, since Ossia achieved global regulatory approvals for Cota, from the UK and EU to Australia and countries in Latin America, the discussion has become more robust and urgent. The conversation has evolved to become less about awareness, understanding, and exploration and more about taking action.
Companies want to know, what can we do with wireless power, why, and when can we do it?
About six months ago, Power Electronics News reported that Wired and Wired Technology saw this trend too. The talk is moving beyond only induction power, which requires a charging surface. "WAWT speculated about the possible emergence of another wireless power solution/specification in the next 12 months, with the aim of becoming an industry standard." They were absolutely right.
Ossia is "at a critical inflection point in the full, global adoption of Cota Real Wireless Power."
As one example, at the 5th annual wireless power conference, Imagine, hosted by Ossia in October 2021, leaders in Japan spoke live about their wireless power planning. As their companies are developing wireless power products, they are focused on sustainability, efficiency, and safety. These leaders see not only the potential of Cota Real Wireless Power, but also how it will influence Japan's economy and society, while offering the high level of safety they require for their citizens.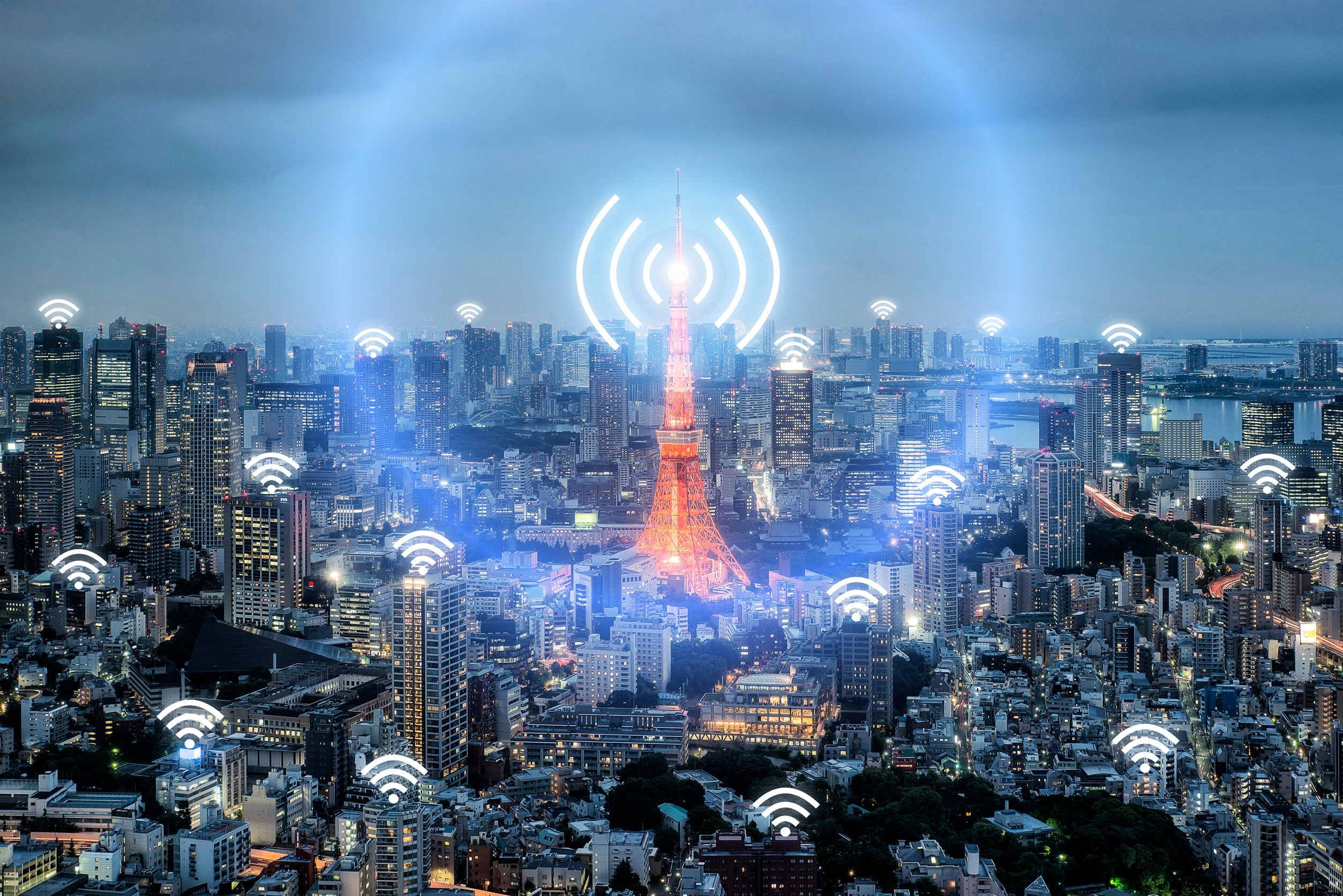 As one reference, here is the announcement from Japan's Toyoda Gosei: Toyoda Gosei to Partner with Ossia Inc., a World Leader in Wireless Power.
Also, see Marubun's partnership with Ossia to bring Cota Real Wireless Power to the Japanese market.
While these companies and others are planning to take action, barriers to adoption are coming down. Legal experts and regulators are talking to each other. The United States' FCC is working with Japan's MIC (Ministry of Internal Affairs and Communications). Awareness of how wireless power can lead a nation toward a more carbon neutral footprint is spreading. A realization of seamless society is forthcoming as more leaders come onboard. Global companies are sharing that they want to eradicate battery anxiety and leverage wireless power transfer over air in the last 20 meters to a device.
What all this boils down to is that companies worldwide, including in Japan, understand that wireless power technology does not have to be complicated to solve real world problems (such as in this nurse example), safely and efficiently. It can also offer a platform for data, control, and communication that doesn't exist with other small device power solutions. What's more, it can power millions of sensors and facilitate smart systems, which can lead to a seamless, automated, interconnected society.
No longer a dream, wireless power is quickly becoming a global reality. Which companies will come out ahead? If you're interested in learning more about bringing wireless power technology to your company, contact Ossia to get started.
Related Articles
Can Wireless Power Sensors Advance Building Safety?
Enhancing Nurse Efficiency with Wirelessly Powered Medical Equipment
Five Key Takeaways from Ossia's 5th Annual Ossia Imagine 2021 Conference
____________________________
1https://www.powerelectronicsnews.com/wireless-power-market-thrives-widening-adoption/
2https: //blog.ossia.com/ossia-is-live-and-in-person-at-ces-2022-we-are-thrilled-to-be-back