THE INNOVATION
Drive bigger ideas with real wireless power
Proven wireless power enables step-change innovation. You can deliver safe, smart energy without cords, charging mats, or bulky batteries to multiple receivers.
THE TECHNOLOGY
A global ecosystem of power sources for the automotive industry and beyond
The Cota® Standard is optimized for in-auto wireless powering of mobile devices, lighting, sensors, and more. It allows secure, uninterrupted device use throughout the cabin and acts as a differentiator as consumers steer toward Cota® enabled vehicles.
Integrated Automotive Applications
Cota® Technology, imbedded in your vehicles, provide real, wireless power, delivered over a distance, with no need for cables, line of site, or charging pads. Passengers and drivers in Cota enabled vehicles will have always have access to safe, secure, and intuitive wireless power throughout the cabin. Best of all, vehicle Electronics, including mobile devices, ambient lighting, key fobs, diagnostic sensors, and much more, will always be powered and ready to operate.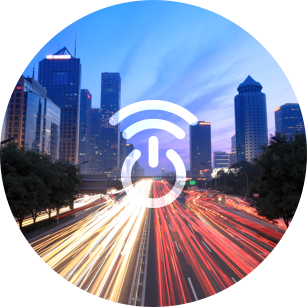 THE NEWS
Revolutionizing the Industry
A global standard in automotive wireless power is an exciting innovation and news outlets are taking notice. Read what the media is saying about it.
Press release Jan. 08, 2019
MothersonOssia Joint Venture to Introduce Automotive In-Cabin Wireless Power Demonstrator at CES 2019
Read More
PR Newswire
Ossia Forms Joint Venture with Motherson Innovations to Bring Real Wireless Power™ to the Automobile
Read More
LiveMINT
Samvardhana Motherson forms JV with Ossia, to invest $14 million
Read More
Economic Times
Motherson Sumi through subsidiary forms JV with Ossia Inc
Read More
THE INNOVATION
Drive bigger ideas with real wireless power
MothersonOssia focuses on the global integration of Cota® wireless power technology into the interior of some of the world's most popular vehicles, including non-military passenger, commercial, and public transportation vehicles.

Cota® a patented smart antenna technology, will automatically keep multiple devices — from safety and environmental sensors to consumer mobile devices in cabin — powered without any user intervention, cables, charging pads, or line of sight. We call it "Real Wireless Power™."

MothersonOssia is a joint venture (JV) between the independent technology company, Ossia, which created the award-winning Cota system, and Motherson Innovations, a subsidiary of SMRPBV, which develops new technologies and creates platforms for new ideas to be launched.
CONTACT US
Let's discuss wireless power
Motherson-Ossia needs the contact information you provide to us to contact you about our products and services. You may unsubscribe from these communications at anytime. For information on how to unsubscribe, as well as our privacy practices and commitment to protecting your privacy, check out our Privacy Policy.
* These fields are required.
MothersonOssia Headquarters
37680 Enterprise Court
Farmington Hills, MI 48331
USA