Meet Ossia's Board of Directors
Ossia's Board consists of seasoned and highly successful business executives, regulatory and legal experts and financial authorities.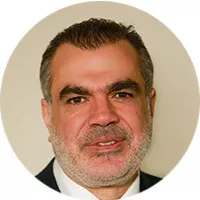 Ali Kolaghassi
Chairman of the Board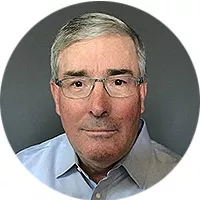 Mike Morgan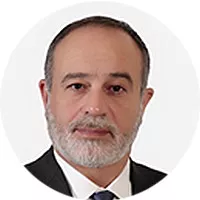 Eddy Zuaiter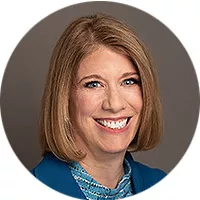 Lauren Van Wazer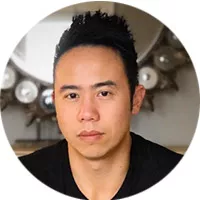 Preston Woo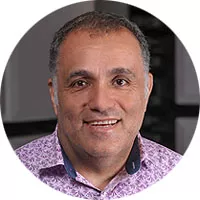 Hatem Zeine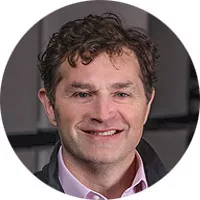 Doug Stovall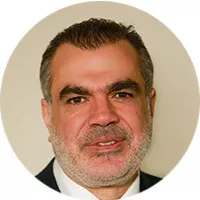 Ali Kolaghassi
Chairman of the Board
Mr. Kolaghassi is the Founder, President, and Chairman of the Kolaghassi group ("KG"). KG has global interests spanning private equity, real estate, hospitality and the public markets and has offices in Washington DC, and Dubai.
Mr. Kolaghassi has had an illustrious 30 year career leading and managing international corporate businesses concentrating on technology and telecommunications, construction, real estate development, PE / VC investments and banking. Focusing on those businesses with high growth and revenue potential, Mr. Kolaghassi utilizes his talents for business creation and development to identify and pursue opportunities from concept through to implementation and exit.
In addition to his role with KG, Mr. Kolaghassi is a Board member of several companies in which the KG group has invested. Because of his passion for social contribution, Mr. Kolaghassi also sits on the Boards of Trustees of George Washington University, D.C., and the King Hussein Cancer Center and is the Chairman of King's Academy, Jordan.
The recipient of many awards and accolades over the years, Mr. Kolaghassi was named multiple times by Dubai-based Arabian Business Magazine as one of the "100 most influential Arabs", in addition to being named as one of Jordan's "Power 30" by Jordan Business Monthly Magazine.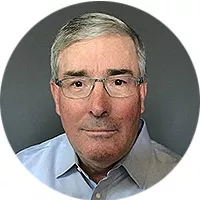 Mike Morgan
Board Member
President of Camlo Hill Capital LLC, an early stage investment company
Retired President of T-Mobile Financial LLC and TMUS Assurance Corp., the financial services subsidiaries of T-Mobile US, Inc responsible for the multi-billion dollar handset loan and lease portfolio, and handset insurance program
Former Chief Financial Officer and Chief Accounting Officer of T-Mobile USA
Founding Managing Director of Protiviti, Inc., an international business consulting firm
Financial Audit and Business Risk Consulting Partner with Arthur Andersen LLP
Member of the Board of Trustees of Washington State University Foundation
Board member roles for numerous non-profit organizations, primarily in the education sector
Advisory board member for KredosAI, Inc. and wilabs, inc.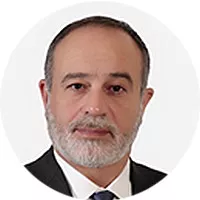 Eddy Zuaiter
Board Member
Mr. Zuaiter is Co-Managing Member, Chief Investment Officer of Zuaiter Capital Holdings, LLC ("ZCH"), a private investment firm based in Greenwich, CT.USA.
ZCH was formed after leaving Soros Fund Management, LLC ("SFM"). During his tenure at SFM, Mr. Zuaiter served in various capacities, including the role of Chief Operating Officer, a member of SFM's Executive, Investment Management, Capital Allocation and Risk Committees. SFM is a private investment firm founded by Mr. George Soros. Prior to SFM Mr. Zuaiter was a Partner in the Asset & Wealth Management Practice of PWC (USA)
Boards of Directors (BOD)/Board of Advisors(BOA)/Investment Committee(IC) The Arab Bank, plc.-BOD (March 2014-March 2022), The Capital Holdings Funds plc-BOD & IC, The Trine Acquisition Corp-BOD & IC (Now DeskTop Metal "SPAC"), Arab Bank Ventures-IC, Ossia Inc.-BOD, Adecoagro,SA BOD Chairman (Jan 2011-April 2018), iMena Group-BOA, Jibrel Networks-BOA, Atom Investors, LP-BOA, Alcazar Capital, LP-IC (Chairman), EuroMena Capital, LP-BOA, Ospraie Commodity Fund and CoinMENA.
Mr. Zuaiter graduated with a BSBA in Finance and Accounting from Georgetown University where he served on the University's Board of Advisors for the McDonough School of Business and Georgetown University's Board of Regents.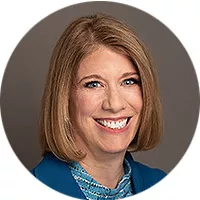 Lauren Van Wazer
Board Member
Lauren Maxim Van Wazer is Vice President, Global Public Policy and Regulatory Affairs, for Akamai Technologies, a $3.6B cloud computing and cybersecurity services company.
Before joining Akamai, Van Wazer was the cybersecurity lead for the White House Office of Science and Technology Policy and Assistant General Counsel for OMB. Previously, she was Associate Chief for the Office of Engineering and Technology of the Federal Communications Commission. Van Wazer also headed regulatory affairs for Cox Enterprises, a $16B communications and media company.
She is a member of the Board of Visitors of Georgetown University Law Center and a past Chair of the Board of the Information Technology Industry Council, the largest global technology trade association.
Before becoming a lawyer, she worked as a network engineer for AT&T.
Van Wazer received her Juris Doctor, magna cum laude, from Georgetown University and her B.S.E. in Systems Science Engineering from the University of Pennsylvania.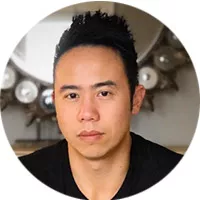 Preston Woo
Board Member
Preston Woo is the Chief Strategy Officer and Chief Financial Officer of Daz 3D, the leader in 3D avatar and premium NFT solutions. At Tafi, Preston is responsible for overseeing strategy, corporate development and business alliances. Over the last year, Preston has led successful partnerships for Tafi with companies like RTFKT (Nike), Champion, Unity, and Amazon. Earlier in his career, Preston served as Chief Strategy Officer of Ossia, and Chief Financial Officer of Sarcos Robotics. Prior to those roles, Preston led business development for licensing at Intellectual Ventures, was a member of the private equity investment team at Vulcan Capital, and worked in mergers & acquisitions at UBS investment bank. Preston currently sits on the board of directors for Ossia, the leader in wireless power, Recon Dynamics, a smart IoT company founded by wireless pioneer Craig McCaw. Preston has a Bachelors degree and an MBA from the Wharton School at the University of Pennsylvania.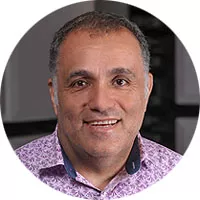 Hatem Zeine
Board Member
Hatem Zeine, Founder and President at Ossia, is an avid inventor and proven technologist with more than two decades of technical development experience and expertise. Hatem founded Ossia in 2008, invented and developed Cota in stealth mode, launched the company in 2013 at TechCrunch Disrupt, and now closely manages Ossia's global team of engineers who are responsible for both the vision and execution of Cota. ​ Cota is the first functional Wi-Fi-like technology of its kind and is poised to revolutionize the world by offering a solution to one of the biggest engineering challenges, how to send and receive power. ​Prior to founding Ossia, Hatem was a Director/Principal Engineer at Microsoft, leading PM, Development, and Test initiatives. He filed seven patents during his tenure. ​ Earlier in his career, he founded Zeine Technological Applications, known later as Estarta Solutions, which today is the largest CISCO technical assistant partner. He also served as co-founder and vice chairman of the Information Technology Association of Jordan before he relocated to the U.S. in 2005. Hatem holds a BS in Physics from the University of Manchester in the UK. Hatem is a recognized expert on wireless power and its potential, speaking regularly at events and conferences on innovation and the visionary thinking that drives his entrepreneurial spirit. Hatem holds tens of granted patents globally related to Ossia's Cota technology and beyond.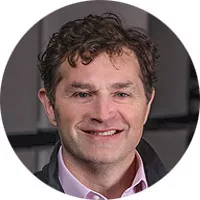 Doug Stovall
Board Member
Doug Stovall is a wireless industry veteran, executive, board member, and strategic advisor. His experience is rooted in both public and private telecommunications, Cloud/SaaS, Mobile and Integrated Circuit companies. As a strategic executive, he has a proven track record of successfully guiding leading-edge technology startups and growth stage companies to exits. This includes nine successful exits, acquisitions, and numerous IPOs.
As a transformation leader, Doug's progressive influence and hands on approach has cultivated teams that have broken barriers within sales, technological challenges, and wireless innovation. Doug is responsible for executing a complex set of initiatives including corporate vision, addressing sustainability challenges, raising capital, and monetizing Cota Wireless Power Technology on a global scale.
Previous to Ossia, Doug held executive positions with Mobivity, Hipcricket, Inc., Acuity Mobile, Inc., TeleCommunications Systems, Inc., Aether Systems, Inc. and Xpedior, Inc.
Doug's passion for technology has established him as a respected leader within the technology startup world. From proven track record of delivering significant value to his motivating leadership style, Doug is a global visionary and entrepreneur.